Company Case
Flows is paving the way towards seamless workflows in underserved market
Pivoting from a saturated to one of the largest yet most underserved markets, Flows is taking on automation and traceability for non-desk workers. A category that makes up around 80% of the global workforce yet only receives 1% of venture funding. In this piece, co-founder and CEO Frederik Gabriel sheds some light on this untapped market.
The co-founders of the company Flows knew their mission before their actual offering: to create better workflows for everyone.
"As we were brainstorming ideas, our CTO and co-founder, Marc, pointed out that in his early years working at McDonald's they used countless lists to document everything. A massive headache for everyone involved. That's when we got our initial inspiration for Flows," says Frederik Gabriel.
Think about this: when you walk into a McDonald's, whether it's in Copenhagen or Beijing, you will get the same experience. You can expect the same interiors, the same menu (with some local adaptations) and the same service. For McDonald's to deliver this uniform experience they need to make sure each branch complies with a predetermined set of rules. To keep track of this, employees fill out dozens of lists from quality assurance to cleanliness.
Instead of looking into productivity software for desk workers, which was already saturated, the Flows team decided to flip it around and look towards the non-desk workers - a workforce that accounts for 80% of the world's total workforce.
"With more than three billion people using smart devices every day, non-desk workers are becoming one of the highest growing tech segments in the world. This workforce was forced to digitise rapidly during COVID since their usual channels had been broken. When we investigated the market, we learned that only 1% of all venture funding in the world goes to non-desk workers. It's a completely underserved segment," Gabriel says.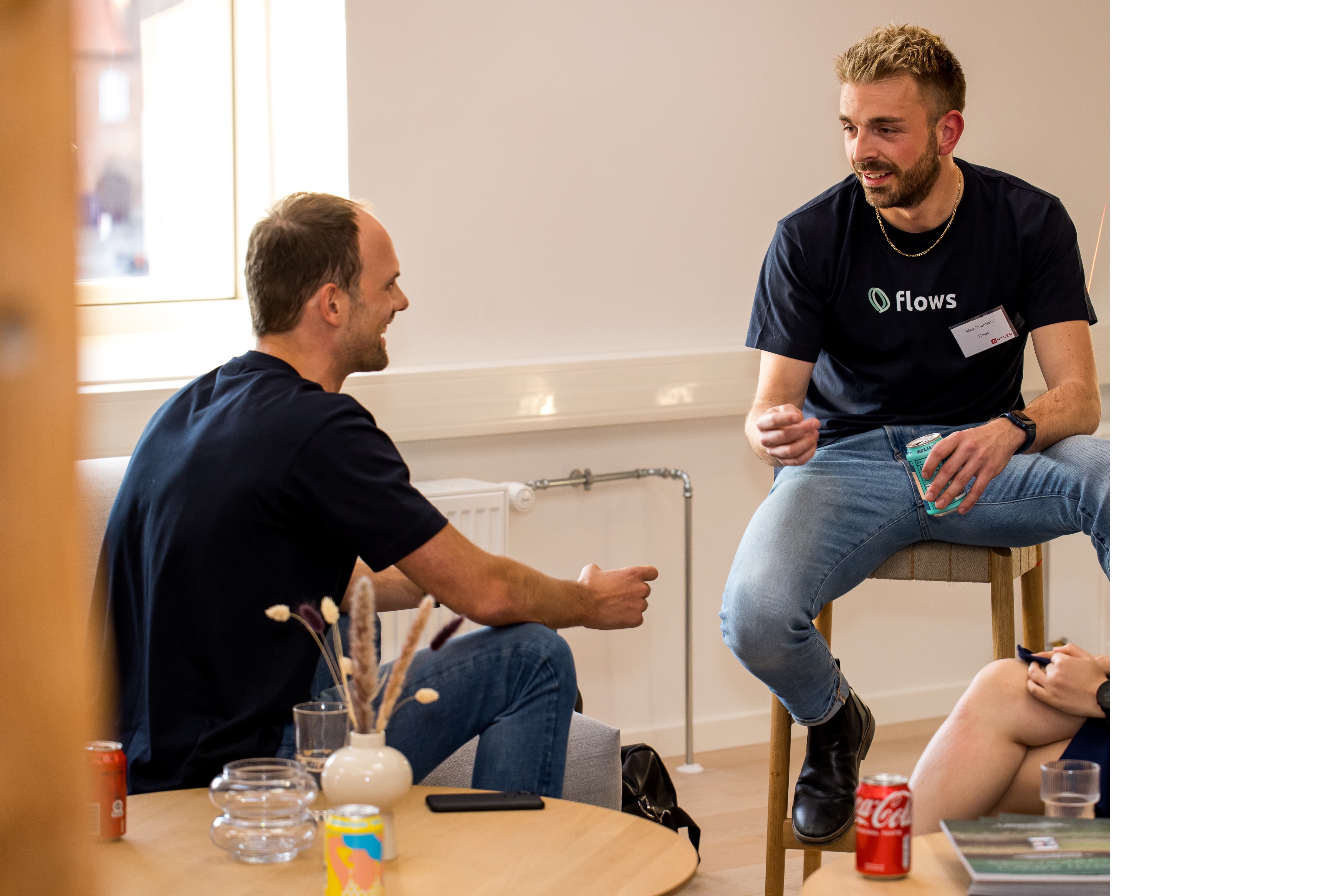 Demanding consumers expect traceability
Customers are demanding more sustainability and transparency from food companies, which means they must provide more documentation. Having spoken to companies within the manufacturing, retail and transportation industry, they came across a common obstacle: "Companies are literally drowning in paper to comply with documentation requirements - a process leading to much detective work, misunderstandings and costly internal errors," Gabriel says.
On top of this, SMEs were trying to overcome an additional hurdle: fragmented data ownership. This meant different stakeholders owned different data. They knew they had to build a no-code solution to allow for easy implementation, automated workflows and data sharing, both along the supply chain and with regulatory bodies.
Denmark gives startups a head start
Although creating a startup in Denmark means having to give up a "safe" job with many perks, there are many advantages of being a founder here. First and foremost, you get access to a trusting, tech-savvy society.
"The best thing about building a startup in Denmark is the trust level. If you go to any other big city, you might get a lot of money, but the trust isn't there. Denmark's small size is part of the reason we can build this trust so quickly. I can easily go out and get people on board with us and help us test and develop our product," Gabriel says.
There is also a strong sense of community and support from the startup ecosystem to hook you up with the right people.
"The Danish startup ecosystem is a sandbox, they want to support each other by trying out new solutions, like ours. Another big advantage is that Danish citizens are very tech-savvy compared to other places which makes it easier to address the non-desk workers."
Feedback loops: friend and foe
Frontline workers, such as McDonald's employees are getting constant feedback from the customer. Just like this fast-food chain, software companies are also on the receiving end of the feedback loop.
This is both a challenge and an advantage when working with software. Having clients simultaneously use the product and review it means companies need to continuously ensure all issues are solved as they arise to live up to their expectations. On the plus side, this loop also forces software companies to enhance their product as they go along.
"Our product will like iron, be hammered every single day as our clients use it - a unique opportunity for us to get instant feedback, improve our product and gain a great foothold on the market," concludes Gabriel.