Article
Flexible tenders: More innovation in less time
The Danish Safety Technology Authority tested – and benefitted from – a new approach to public tenders when they looked for a new technological solution to scan and inspect both physical and digital products. The actual public tender now awaits.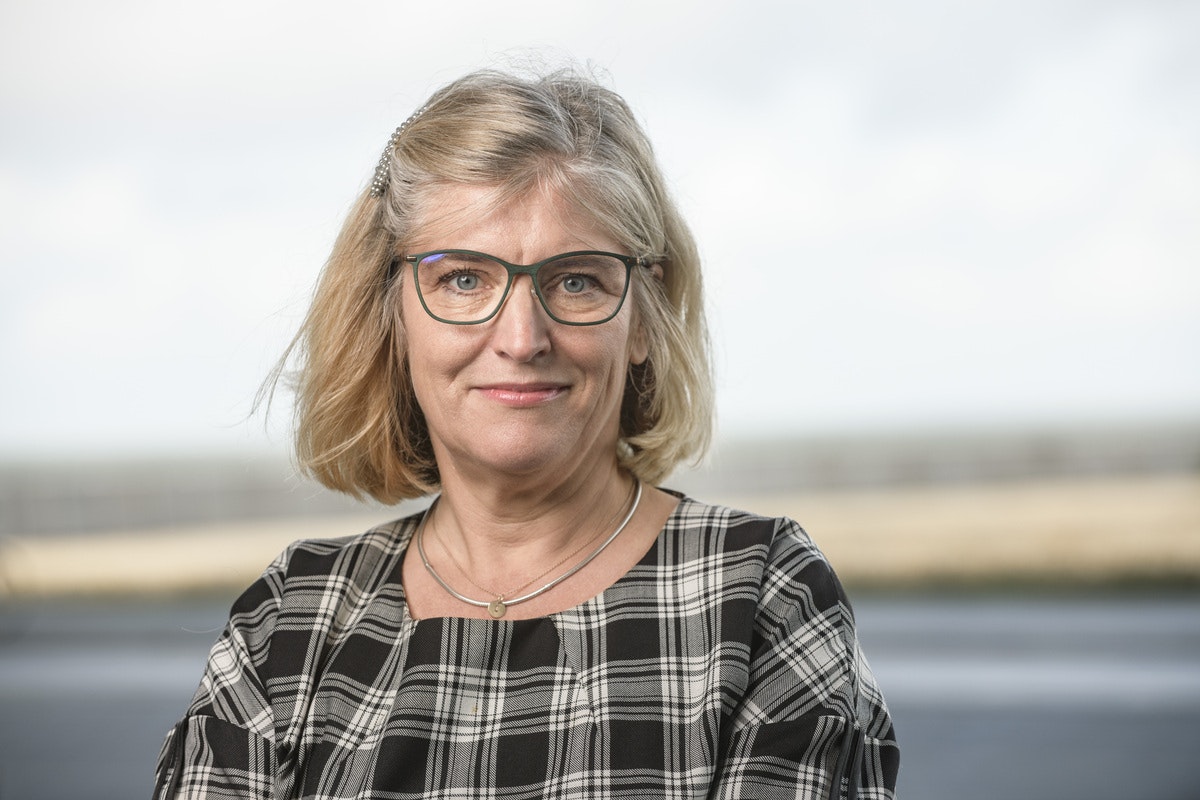 Better quality workflows – and a far more digital and fully automated process. That's the future Lone Saaby, Director General of the Danish Safety Technology Authority (SIK), has dreamt of ever since the beginning of 2020. Ever since the Authority took part in a pilot test to find a more startup-friendly approach to public tenders as part of the GovTech programme under the auspices of the Danish Ministry of Industry, Business and Financial Affairs.
The second round of the programme has run since New Year's, with six agencies and authorities trying a new way of running public tenders. The novel approach is centred around a challenge-driven approach where the starting point is not to describe the product you are looking for but rather the challenge you would like to solve. The programme was set up to give smaller companies a chance to offer solutions, which is often difficult in large public tenders.
One of the six participants was SIK, seeking solutions for a scanning technology to integrate with EU databases of illegal products and thus provide a much faster workflow for when their inspectors come calling.
A time-consuming process
Inspections are a time-consuming process since SIK inspectors need to manually select potentially unsafe products to screen and verify as to whether they comply with regulations or are registered in the EU database for illegal products.
The Authority inspects a wide range of enterprises – from sellers of e-cigarettes to DIY stores. Hence, SIK is in the midst of an extensive digitisation process to help speed up the process and minimise the manual workflows.
SIK is a relatively small government authority, and screening technology is a big job, which would have taken up a large number of resources that usually are in short supply for a busy government department. So Lone Saaby was quick to jump when the offer came to participate in the GovTech programme.
Better solutions than expected
"We really just defined the challenge and then had help finding the companies to solve this task. We didn't do the screening ourselves, and we've had better solutions than we could ever have imagined," Lone Saaby says.
The GovTech programme is run under the Danish Ministry of Industry, Business and Financial Affairs in collaboration with the company PUBLIC and it was launched because it is currently complicated for small and medium-sized companies to participate in large public tenders. Similarly, public tenders are also hard work for those with challenges to solve:
"Strictly speaking, we could have run the tender ourselves. But it would have cost us a lot of resources, and the results wouldn't have been as good as this. With the GovTech programme, it's been a small investment producing a big result," she says.
The process was divided into a series of steps. PUBLIC began by interviewing SIK staff to understand their needs thoroughly and then use them as filters to screen the market for solutions.
Pitches but no tender
These steps were followed by a pitching round allowing individual companies to present their proposed solutions to the challenge set by the Authority – but the GovTech programme does not extend to the actual public tender. That comes later.
"But we now have a much sharper idea of what we're looking for. We've taken a much bigger leap in technology than what we were expecting, and the entire project has aimed at getting us to think in a more agile way. We've learnt a lot from that," Lone Saaby says.
Although SIK could have run this process by itself, she is in no doubt about the value of approaching technology challenges in an entirely new way.
"This has helped us raise our eyes to see a much bigger picture. It's challenged our way of thinking, and we've seen technologies that can do far more than we imagined. In that sense, this has pushed our thinking on digital transformation," she says.
Artificially intelligent as well
The digitisation process at SIK is an extensive one that includes an AI solution to scan the internet for dangerous and illegal products and automate the required casework using software robots.
The planned solution for product scanning will mean that when inspectors go on store visits, they will be able to scan a product, which the system will then automatically check against the relevant databases to verify whether it is compliant with regulations or registered in another EU member state as illegal, which would also make it so in Denmark.
"Our entire digitisation process is about freeing up resources – not about saving money. We would like to deliver a high quality of service, so it makes good sense for us to use technology so that we can spend more energy on the difficult cases," she says.
Although the GovTech Programme has led to a sharper definition of the challenge ahead and better insight into the market, the actual public tender is still to come. But Lone Saaby expects several of the companies that SIK has been in contact with through the previous rounds in the process will want to bid on the tender.