Tech Talent
Emilie Engevik Epland, Norway
Emilie Engevik Epland didn't picture herself working within the tech industry when she was studying Marketing Management & Supply Chain Management back in Norway. However, on a whim, she took on a commercial position in the SaaS startup bmetric located in Copenhagen and is now working with a highly technical product and finding it fascinating.
Name
Emilie Engevik Epland
Updated 16.04.2021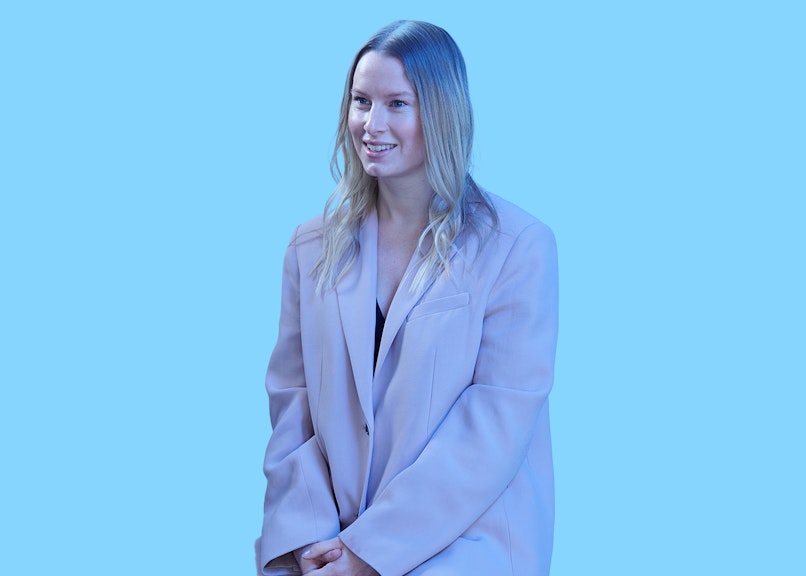 "I was not really interested in the tech field until I started working with sales for bmetric. Through bmetric I got introduced to the tech scene and acquired knowledge about the SaaS world. I have always had a strong commercial interest, but never pictured myself working with highly technical products on a daily basis. However, the more I work within the field, the more fascinated I become!"
Explore: What career opportunities are you looking for?
"After finishing my studies in Marketing Management & Supply Chain Management, I moved to Copenhagen and started working with sales here at bmetric. To be honest, it all happened on a little bit of a whim."
"I worked with sales at bmetric for almost a year, before deciding it wasn't really for me. I left for about a year to work for another company, but got offered to come back as an Account Manager which made sense, since I also had experience with Account Management responsibilities while working with sales - I couldn't say no to that."
"Now, I work closely with our accounts on a day-to-day basis doing general project management, long-term planning in connection to our technologies, bringing new and innovative ideas to the table, and much more."
Copenhagen has the charm of a small town, but the opportunities of a bigger city
"Originally, I am from a small town in Norway, and always wanted to live in a bigger city. I wanted to stay in Scandinavia - as I love the way of life here. Copenhagen has the charm of a small town, but all the opportunities of a bigger city. That, for me, is the perfect combination. I am in love with all the museums, restaurants, and charming wine bars."
"Being from Norway, I felt that I already knew a lot about Denmark. To an extent, I will say that I was correct about that. It did however surprise me how friendly and open the Danish people are - no offence to my fellow Norwegians."
The benefits of working in Denmark
"The benefits of working in Denmark, as I see it, are a great work-life balance, friendly people, and an amazing restaurant scene. There are many reasons why I think Danes are amongst the happiest people on the planet. However, disadvantages by living in Denmark must be fairly high taxes and not being close to family and friends. Positives about the high taxes though, are that you don't pay for healthcare and social security."
People's input is highly valued
"I only have good things to say about working for a Danish company, my experience has been great so far. My employer is both organised and transparent. Two things I appreciate a lot. I have been very fortunate, finding a company that both has a playful start-up vibe, but also a very strong sense of direction where I feel that I can make a difference. It is a very egalitarian work culture, where peoples input is highly valued."
"Socially, we have pre-corona, been really good at hosting events where people have a proper chance to get to know each other, like Friday bars and company outings. We have also been on company trips together. It's clear that the social environment is prioritised highly by management."