Tech Talent
Egle Padeginskaite, Lithuania
A flat structure, a social welfare system and a flexible work-life model are just some of the things that Egle Padeginskaite enjoys about Denmark. As an ambitious person who constantly sets the bar higher for herself, her job as a Growth Specialist at the Danish HRtech, Platypus, seems like the perfect match.
Country of Origin
Lithuania
Updated 16.04.2021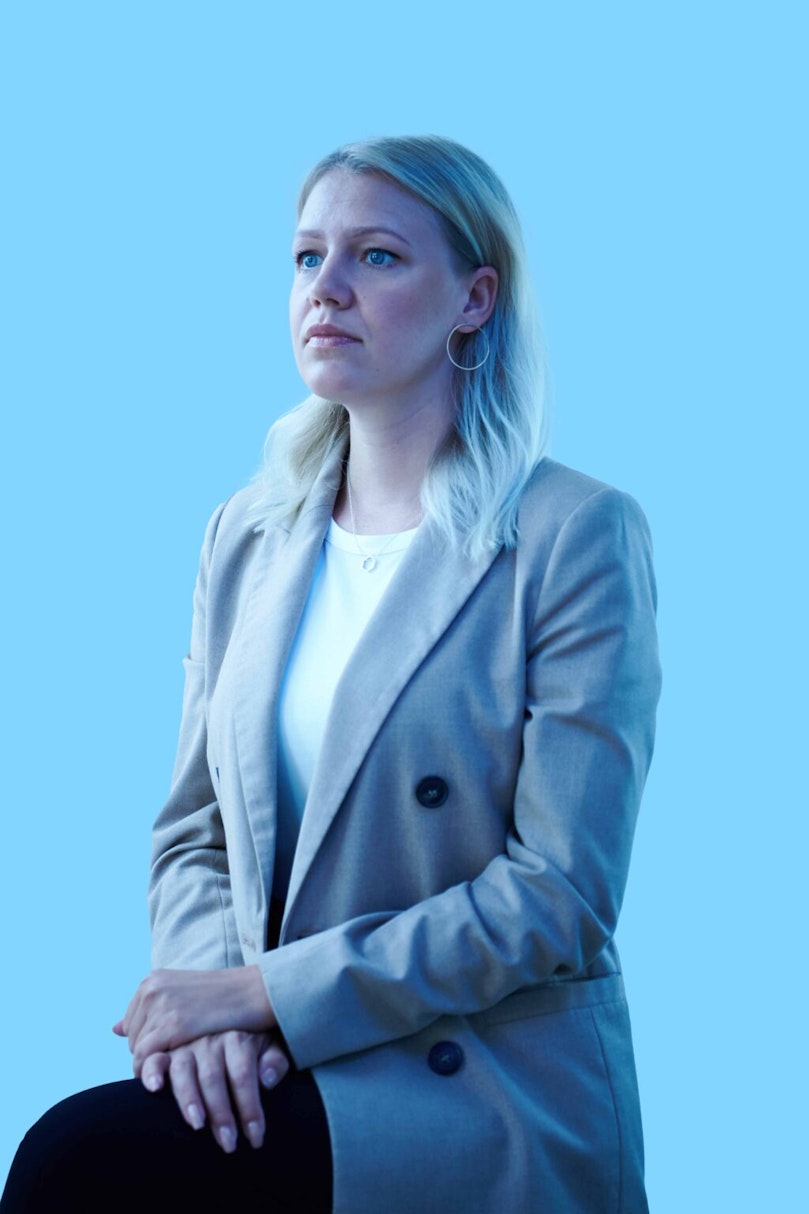 "I am working for a very early stage startup, as we are currently building our Minimum Viable Product. Because we are not yet into the growth period, there's not so much growth right now I'm instead helping to build the sales function as a business function itself. Our very flat structure allows everyone to have ownership of their tasks, and I actually create my own projects which I love!"
"After I started working here, I was looking for topics I could improve myself. I started optimizing our outreach efforts to help our founders by automatizing acquisition emails and it led eventually to be in charge of building the whole sales function".
Explore: What career opportunities are you looking for?
"At the moment I'm building everything from scratch, and after the new product version is launched, I will then manage the full funnel. I will own the KPIs and data and I will be optimizing it from acquisition to retention. In a classic corporation, I always felt like I'm just little cog in big machinery, whereas in a Danish startup, I can get much more responsibility and I get to wear so many hats, while still retaining ownership of my projects".
It's important for me to believe in what we are building
"I'm very ambitious but I'm also really happy to see that Denmark is focused on work-life balance. I never feel pressured to make work my number one priority in life: I chose to, and I'm setting the bar for myself. It's a healthy culture".
"I was the CMO before at another company and I had decided to go towards growth management roles. When looking for companies to join, I was looking at companies whose vision I believe in, because it's important for me to believe in what we are building. At Platypus, we're doing HR tech, it's a talent lifecycle solution. This product will help organizations to measure their internal culture as well as individuals' own culture. When bringing people on board, it will allow seeing how this person's values contributes to the company's culture, and help measure employee satisfaction. This is is a people's analytics toolset and it's a very ambitious project".
Building friendships between colleagues
"There are many social events at work and even a summer party! Every month, there's an all-hands meeting where the team can talk about what's happening in the company and get drinks together afterwards. I haven't been here for long but I can see that we have already started building some friendships between colleagues. In my previous company, we even went on vacations together! It was an uncommon kind of work setting as we went to Italy for two weeks, but it was great to get to know each other, and I think it's important to get to know people that you're working with. It sometimes looks difficult to become friends with Danish people but I can tell that it is not impossible!".
"As long as you assimilate a little bit and show that you understand their culture and that you're here to stay, people will welcome you with open arms, even when it takes a little bit of time for them to get to know you as a person and allow you into their social circle. I can speak Danish and I fully understand it but I choose to speak English on a daily basis and my company is fully run in English. Now, I think I'm at the place where I'm fully established and I have a lot of Danish friends, but it took a while to get there".
"I studied in a very little town of 40,000 people. I lived there for four years. The social welfare is very advanced in Denmark and after my studies, I wasn't pressured to find a job right away, and I got support from the State. Now, of course, there are taxes to pay, but it feels like I am giving back for those times. Then I moved to Aarhus, then Copenhagen. Every time I moved to a different city, I saw a different kind of way of living. I have been in Denmark for 11 years now and I do not feel out of place. It feels like home to me. Indeed, there's not so much summer in Denmark, but Copenhagen in the summer is something amazing".