Tech Talent
Diana Trifon, Italy
Diana Trifon from Italy came to Denmark to do her master's thesis and now four years later, she has just bought her first house in the Danish countryside and can't imagine not being a part of the cutting-edge tech and robotics scene here in Denmark. From a student position to becoming the Robotics Lead Engineer for QuadSAT, Diana is exploring the many opportunities of Danish tech.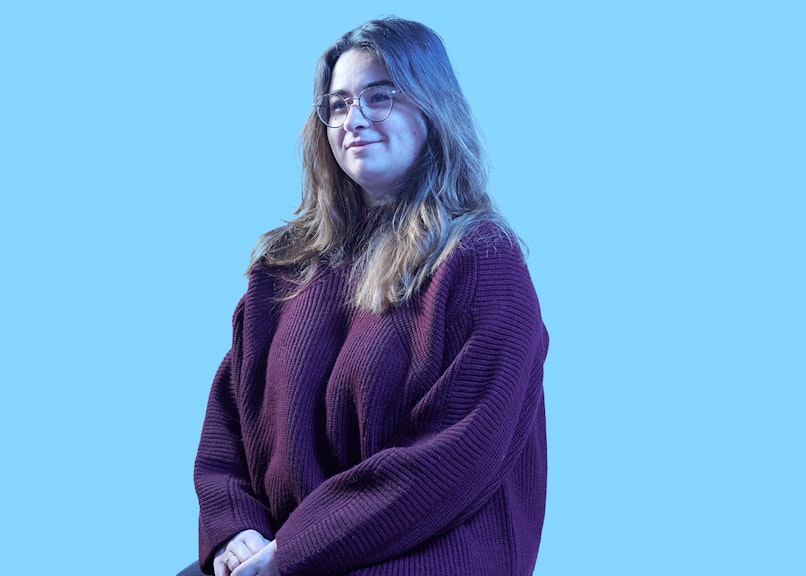 "I came to Denmark while I was finishing my master's degree in Robotics and Automatic Control in Spain. I had the opportunity to do my thesis in a Danish robotics company based in Odense, while simultaneously working in a student position in their R&D department. After I finished my master's, I worked for that same company for two years before coming to QuadSAT where I now work as their Robotics Lead Engineer. I wanted to focus more on drones and control theory which made QuadSAT the perfect spot for me."
"At QuadSAT, the range of my responsibilities is quite broad. From programming new functionalities on the payload to testing electronic components for R&D. When I program new functionalities, it usually starts with a brief meeting with the Radio Frequency (RF) department that presents the necessity for new behaviours or movements of the payload. I then have a period of development where I create small prototype algorithms that the RF can then test on the system. When the new behaviour fulfils the requirements, the code becomes part of our stable robotics platform that customers can use in their applications."
Explore: What career opportunities are you looking for?
"When I am working with electronic components, I am mostly testing their reliability, communication speed, and the improvements they can give with respect to our current components. The goal is to constantly keep up with new components or devices and offer the best performance in our payloads to our customers."
Every occasion is a good occasion to share some cake
"The reason I moved from my home country was that I wanted to experience different environments and cultures. In the end, I chose Denmark as it offered the professional opportunities I was searching for through Odense Robotics and the possibility to be in touch with people from different countries and backgrounds."
"When I moved to Denmark I was surprised by many small things; such as the quantity of cake that is eaten here (every occasion is a good occasion to share and have some cake), how smiling and polite the people were when you needed help on the train or in the bus, but also how digital everything is: think about the declaration of taxes for example or the payment of bills. Everything from the government is functional, digital, and understandable even for a foreigner."
The Danish tech scene is a very exciting place
"I would say that Denmark has a lot of benefits in the efficiency and the security of a good welfare system. This gives the individual a ton of freedom in their professional lives, as you are always covered. Because the safety net is so solid, you don't have too many worries in your daily life."
"Combining this with an extraordinary tech scene, for me, it's just the most ideal place to be. The Danish tech scene is a very exciting place. The government agreement that the push for technology can benefit the Danish social and economic situation leads to a general ease in doing business in the technology field. Thus, many startups with cutting edge technology have here the right place and moment to exist and thrive here."
"I recently bought a house in the countryside here in Denmark, so I am definitely staying. I have everything I need and more, and even though I want to become better at Danish and the fact that I am missing my friends and family, the incredible robotics scene and ease of life here, is just too good for me to go anywhere else."