Article
Denmark's digital readiness was vital when coping with Covid
Denmark made headway by being the first EU country to lift all Covid restrictions. Denmark's efforts in building a digital public sector have proven especially fruitful during the past two years; the country has an enviable welfare system, a cutting-edge digital infrastructure, and most recently a noteworthy strategy for coping with the pandemic.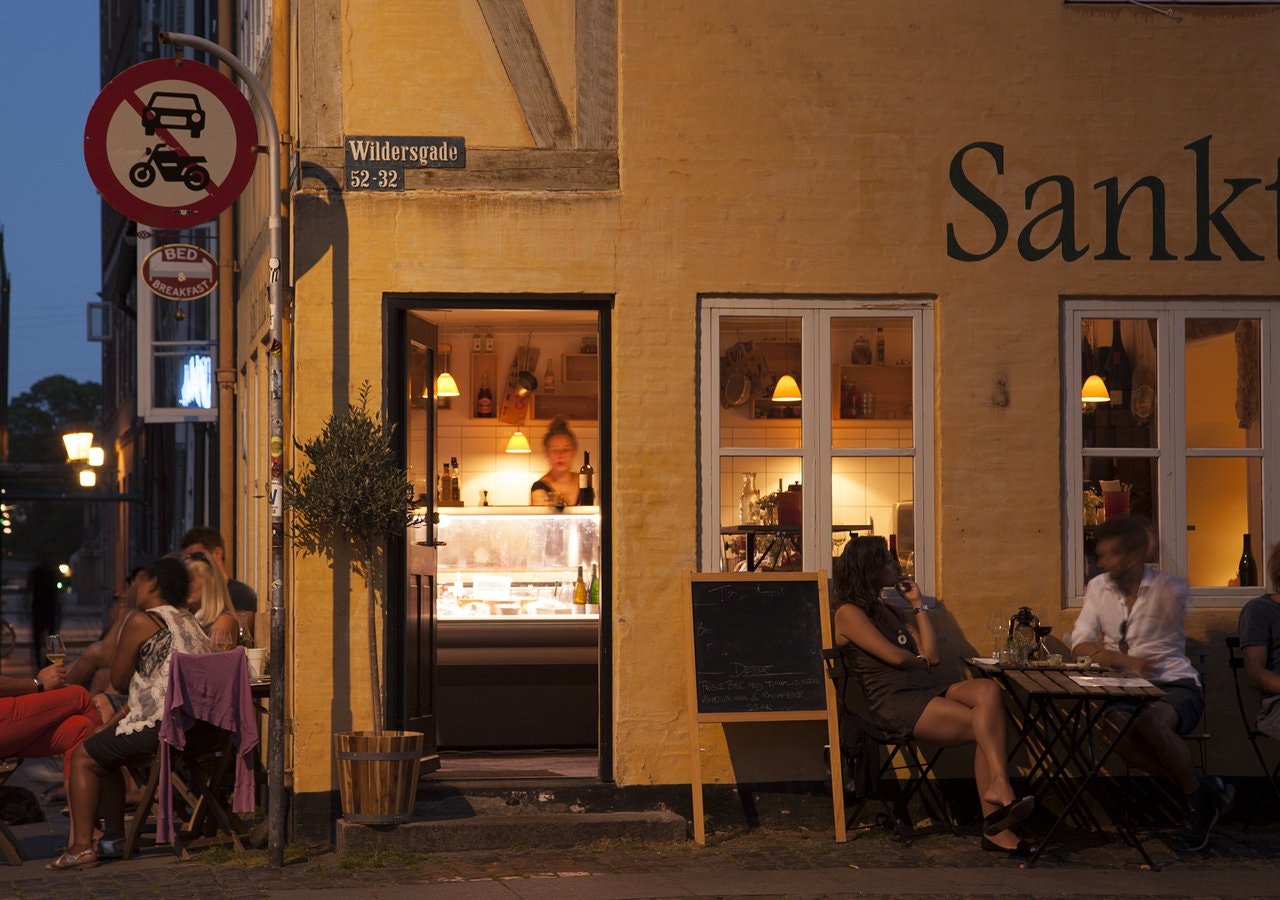 February first marked a milestone for Denmark. The country officially became the first in the EU to lift all Covid restrictions and the Danes were finally able to step out without thinking twice about face masks or QR-codes. This is a natural extension of Denmark being one of the first countries to implement a digital corona pass.
A comprehensive and publicly-governed digital service infrastructure that benefits people in Denmark as well as Danish businesses and contributes to the overall welfare of Danish society has paved the way back to normality.
"The infrastructure comprises a large number of services and systems, including a national eID, user-friendly portals, and easy access to data from several centrally-held registries," explains Mette Lindstrøm Lage, Deputy Director-General, Danish Agency for Digitisation.
Denmark recently claimed first place on the EU's Digital Economy and Society Index 2021, up from third place the previous year. It's safe to say that Denmark ranking second in digital public services and fourth in human capital was more evident than ever during the pandemic.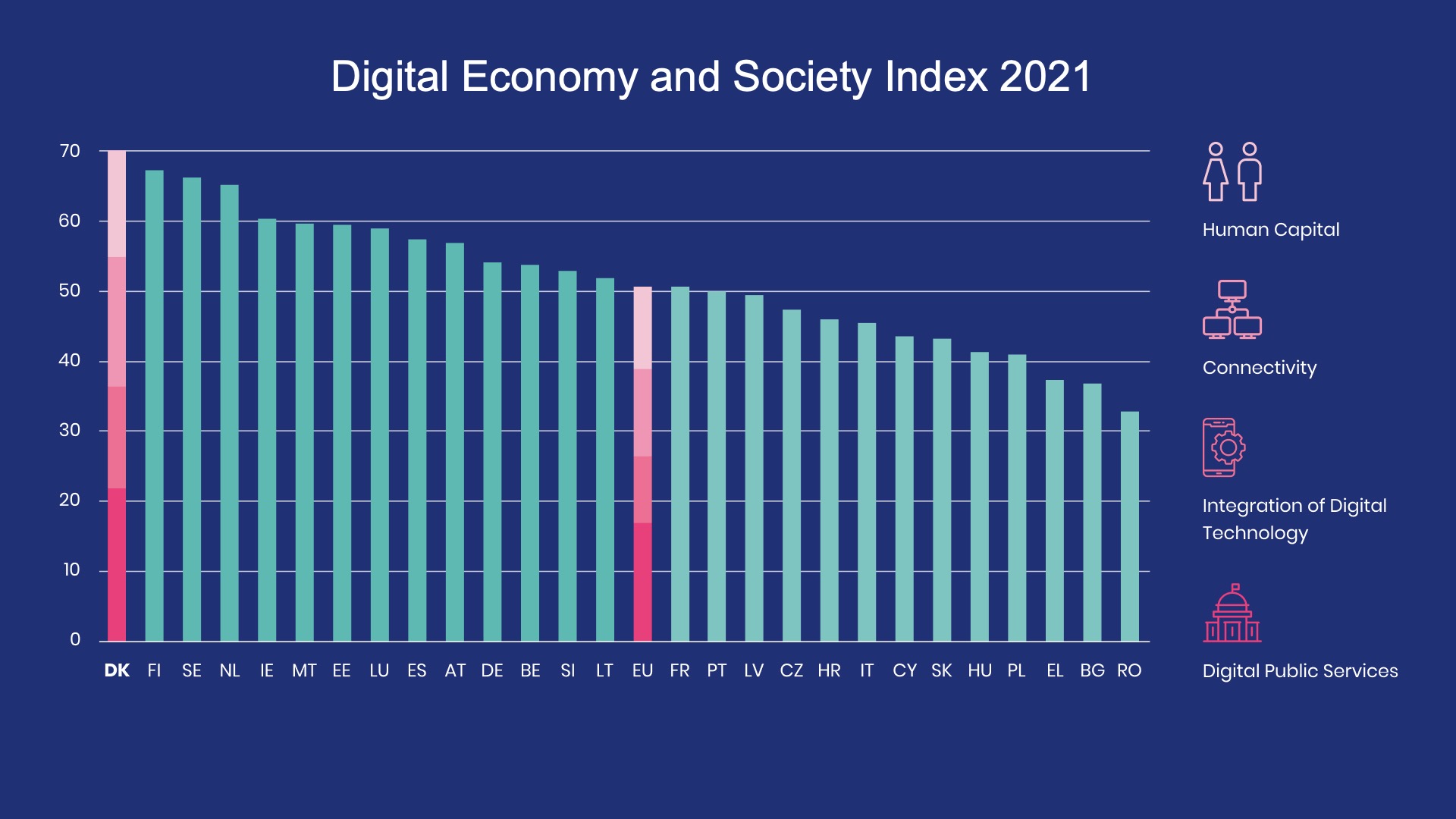 The building blocks for digital agility were already in place
As the pandemic spread across the globe in 2019, countries quickly implemented coping strategies. While some countries encountered more obstacles than others, Denmark was fortunate enough to have the groundwork needed for an agile response already laid out. This blueprint was a combination of both public digital infrastructure and tech-savvy citizens.
"Our solid digital foundation and digital readiness allow for a more agile approach to changes. During the Covid pandemic, the high level of digital skills in our population and our digital service infrastructure meant that people were already used to the digital delivery of vital services. This enabled schools, businesses, and public services to adapt quickly during national lockdowns," says Lindstrøm Lage.
One noteworthy example of Denmark's use of the existing digital infrastructure during the pandemic was the government's ability to set up an automatic payment of stimulus cheques for two million recipients in less than 8 days, effectively minimizing processing times and resources.
Let's turn to the data provided by the 2021 DESI report. In digital public services, Denmark has a score of 87.1, well above the EU average of 68.1. Furthermore, Denmark has the highest number of citizens using e-government services across all EU Member States, with 92% of Danish internet users using digital public services within the last year. This supports the fact that people in Denmark were already accustomed to using public digital tools in their daily life, paving the way to the successful adoption of an initial corona pass.
The high use of digital public services, such as the corona pass and a private tracing app, reflects that Denmark's population has a high level of digital literacy. To be more precise, 70% of the adult population has basic digital skills, significantly above the EU average of 56%. This was crucial for the swift transition to the use of digital tools and online education during the pandemic.
An app to alleviate the effects on society
"Denmark was one of the first countries to suggest and implement a digital corona pass. We used our existing national eID to let users of the app retrieve their personal health data from established national registries of test results and vaccination and privately display that information in restaurants, cafes, hairdressers, and so on," says Lindstrøm Lage.
In February 2021, the Danish government – in partnership with civil society organisations – suggested the development of a digital corona pass. Within a month, an update to an existing national health smartphone app was launched providing the basic functionalities of a digital corona pass. Only two months later, the government launched the final app with a focus on usability, privacy, and data minimisation.
Working towards an extensive catalogue of digital services
"I think the corona pass is a good example of 'digital sustainability' and how the public sector can benefit from the existing digital service infrastructure to deliver new, high-quality digital services quickly when the need arises," says Lindstrøm Lage.
In other words, despite the pandemic accelerating Denmark's use of digital services, there is no sign of it slowing down. In fact, Denmark launched several initiatives in 2020 and 2021 to make even more public services digital, supported by initiatives to ensure that the population get the necessary training to use these. Denmark has understood that there is strength in having a digitally-skilled population.
In November 2020, the Danish government released an app which enabled citizens to download their driving license. There were more than 500,000 downloads of the app in the first 24 hours after release. In June 2021, Denmark launched a digital app version of the Danish health insurance card. The app was downloaded more than one million times within the first month.
Denmark's efficient management of the pandemic made it centre stage in global news – proving the value of having this wealth of digital initiatives. Considering the positive impact of digitalisation on economic growth, Denmark is simply creating a more resilient society and economy.