Tech Talent
David Bak Posada, Colombia
Denmark was not a destination that David has considered before meeting with his wife through a volunteering program 8 years ago. But since moving to Denmark in 2016, he's fallen in love with the way of life here. Whilst studying for a master's at Aalborg University, David moved from junior to senior roles within the flat hierarchy of AskCody. Today, David is a Support Manager working to drive meeting efficiency by removing excess friction.
Country of Origin
Colombia
Updated 27.04.2021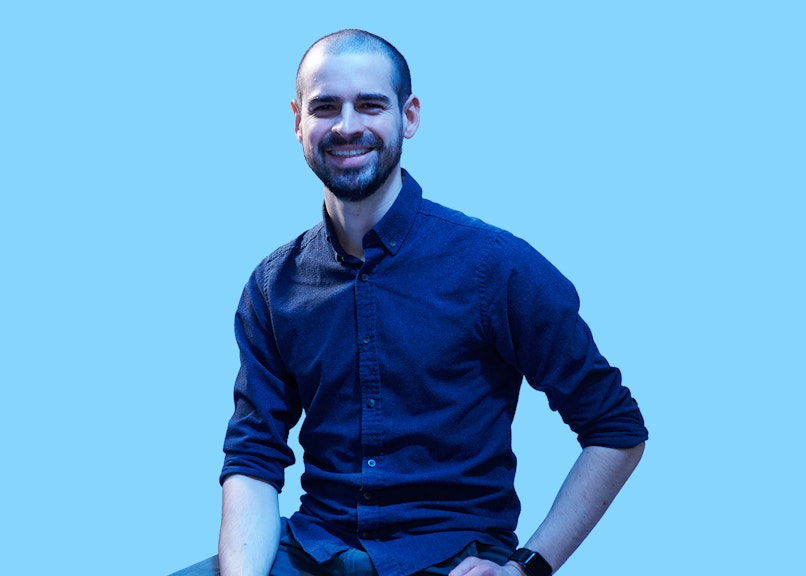 "In 2016, I moved from Colombia to be with my wife and pursue a master's in Entrepreneurial Engineering at Aalborg University. Alongside studies, I managed to land an internship as a Customer Success Management Intern at AskCody. Once I'd completed my masters, I joined full time as a Growth Hacker working with the marketing and product teams, and have since been promoted to a Customer Support Manager.
Explore: What career opportunities are you looking for?
"I've always been interested in tech. When I was a teenager, I was the one my friends would call when their computer wasn't working. Early on I saw that tech was different from other industries because of its potential to scale and evolve way fast than other sectors of the economy"
Denmark has always been at the forefront of innovation in terms of design and tech
"I have to admit that I hadn't seriously considered Denmark as a destination before meeting my wife. But I'm so happy I did. Being here has been so beneficial both personally and professionally. From a work perspective, Denmark is a very exciting place to be as it has always been at the forefront of innovation. Companies like Novo Nordisk are an excellent example of how Danes have been spearheading innovations that change people's quality of life for a long time now.
The culture here is very entrepreneurial, with new startups and tech businesses forming every day. I think the grants that the state provides play a big role in that, and pave the way forward for those entrepreneurs and founders. Within AskCody, we have a very open and collaborative culture that makes everyday work feel meaningful. You really feel part of each company victory."
The people here are very focused, responsible, and future-oriented
"I think Danes are very responsible, focused, and future-oriented people. They've been raised in a society that guarantees a very high baseline of welfare. I feel it is hardwired in them to be fair and make sure that people are included in different environments. This is no exception at the AskCody headquarters in Aalborg, where over 90% of the employees are Danes.
You can see so many ways that this thinking is embedded into Danish society. The support of initiatives like the unemployment funds and associations is crucial for those who are finding their feet in the job market. You can even see it in the way that places and cities are designed here. Coming from one of the biggest cities in Colombia, I was used to a constant stream of street noise and traffic which was just part of everyday life. When I moved to Denmark, I was shocked by how peaceful and quiet everything was."
We have one of the best work-life balances in the world
"The work-life balance is definitely one of the best benefits of living here. When first moving it can be quite tough to meet people and get a close circle of friends. But at the end of the day, almost everyone speaks a very high level of English, so that removes a lot of barriers.
Joining sports clubs and attending events is the best way to meet people in non-pandemic times. And when living in cities, biking is the best way to be out and about and really get to know a place. These days I spend most of my free time with my wife and dog out in nature."