Tech Talent
Daniel Bakh, Iran & Denmark
A work life should come with a stress-free environment that allows the individual to grow, to have fun, and to take more risks. That is exactly what Denmark can offer according to Daniel Bakh. Having lived and worked all over the world, Daniel decided to move back to Denmark three years ago to join the Danish tech scene and unique work culture.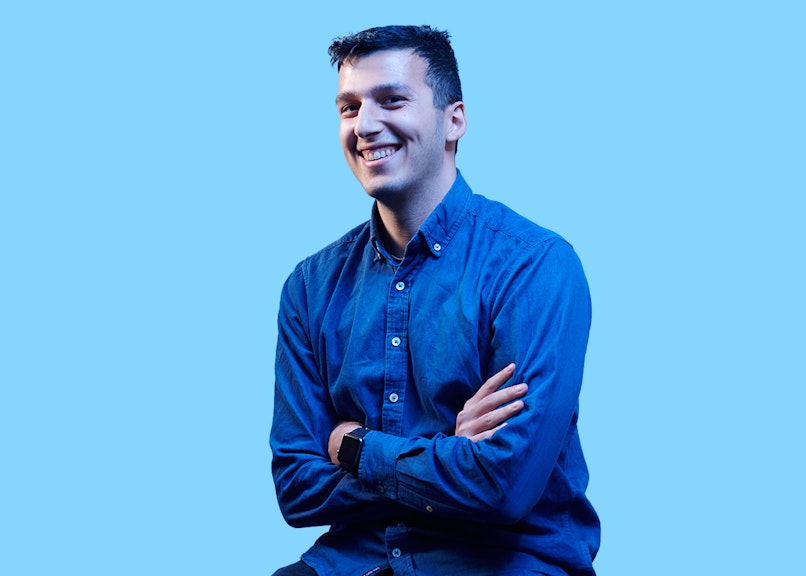 "Although I was born in Denmark of an Iranian family, my parents often moved us for their jobs to many different countries, including China and California. While studying at California State University, I got my first work experience in Los Angeles. However, I saw the tech scene become more interesting in Europe, and I was missing the European work culture. I decided to move from Los Angeles to Berlin for a time, but I eventually ended up in Copenhagen working in marketing.
"I work in product marketing. My role is between the product team and the marketing team. When the product team builds a new feature, my job is to make sure that clients will use those specific features, leading us to reach our commercial goals."
The Danish safety makes you feel safe in your work life
"Most startups here have young and international environments and often it's quite fun. I feel that I can be myself at work and I am motivated by the opportunities to learn and gain new experiences. Compared to the absence of safety nets in the US, I think that we can take more risks in our professional life in Denmark."
"In the US, startups, employees and companies are competing with people coming from all over the world. It's a highly stimulating environment but I started to wonder if it was worth working 100 hours a week. Denmark is famous for its amazing work-life balance and its social safety net. While working in startups is riskier than working in big companies, in many ways it's also more fun. I believe that you can have the best of both worlds in Denmark, as you can work in exciting, dynamic, high growth startups without having to constantly worry about how you would pay the bills if you were to lose your job."
Explore: What career opportunities are you looking for?
CEOs joining Friday bars is perfect example of the flat Danish hierarchy
"As a smaller country, the industry is more tightly knit in Denmark. Almost everyone knows each other but I think there are still improvements to be made if we compare to Helsinki where the tech scene is even more connected."
"After spending some time in the LA startup environment, it felt strange to work in Berlin because Germany is more conservative. Therefore, it can be a culture shock for some foreigners to attend a Friday bar in Denmark and hang out with the CEO of the company who is just enjoying it like everyone else. This is completely normal."