Tech Talent
Cristina Chiper, Moldova
Cristina Chiper is working as a Customer Success Manager for the legaltech startup Contractbook. She found the Danish workplace culture to be quite different from her home country of Moldova. The Danish search for compromise and humility helps her to understand better how she can satisfy her customers' needs and bring value to the company.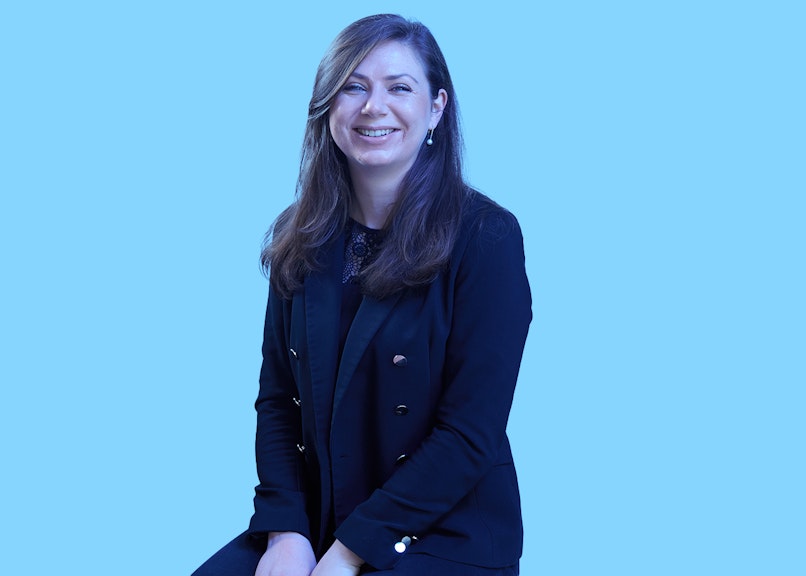 "I think it is good for foreigners to come to study in Denmark before working here. It makes a smoother entry into the workplace and avoids a culture clash. When I moved to Denmark, I came to study a business bachelor in Copenhagen. Having finished my studies in Denmark and as I already had another bachelor's degree in another domain, it was easy for me to find jobs in smaller and more adaptable companies. This eventually led me to join Contractbook as a Customer Success Manager."
Explore: What career opportunities are you looking for?
We build long-lasting relationship by bringing value to the customers
"At Contractbook, I'm taking care of the entire customer lifecycle. I work directly with customers after they decide to purchase our automated contracts solutions and I teach them how to use the platform. After this step, you can say that I'm the client's trusted person: they reach out to me whenever they need assistance, and my objective is to make sure that the clients see the benefits of using Contractbook. I build long term relationships with the customers, to help them strive and to retain them."
"Contractbook is a Copenhagen-born startup with an international product. Essentially, this means that we can have a customer from Denmark sending a contract for signature to Germany or South America or somewhere else in the world for that matter. We offer support primarily in English, but we always try to accommodate other languages in a personalised way. For instance, I had to get out of my comfort zone and jump on calls in Danish. Sometimes customers write to me in Danish and I answer in English, but when we have customers from Russia or Romania, I speak Russian and Romanian. Ultimately, I always try to accommodate my client's needs."
A remote-first company but a traditional Danish work culture
"Even though we have our headquarters in Copenhagen, approximately 50% of our colleagues are all over the world. In the beginning, I had to learn my job on-site in order to be independent to work from home. Now I have just spent two months in Moldova, working remotely and visiting my family. I like this flexibility and it gave us an advantage during the pandemic because we were already practising remote work."
"I come from an individualistic society where things are often black and white. In Denmark there's always a grey zone and you are able to find a compromise. You are encouraged to challenge the expert, the professor, the manager or the CEO, and employees are expected to think about the issues and not just execute tasks. To give an example, I always gather feedback after finishing a project, and it can sometimes feel uncomfortable but it makes me better at my job. It is always possible to talk with a superior, regardless of their position and without any formality."
"These Danish soft skills are an asset to my role in the startup. Our empathy will disarm any hostility: we can show the clients that we are trying to understand their issues in a very open way. The customer always has something to teach us, and I think that is a refreshing way of looking at things."