Tech Talent
Cosmin-Madalin Stan, Romania
Helping people and changing lives for the better has always been a driver for Cosmin-Madalin Stan. When he eyed an opening in the Healthtech startup Hedia fighting diabetes, he applied immediately. Now he fixes bugs, tests and implements new features for the Hedia Diabetes Assistant, a class IIb medical device that requires a focus on quality, safety and performance.
Position
Medical Software Developer
@Hedia
Updated 25.04.2021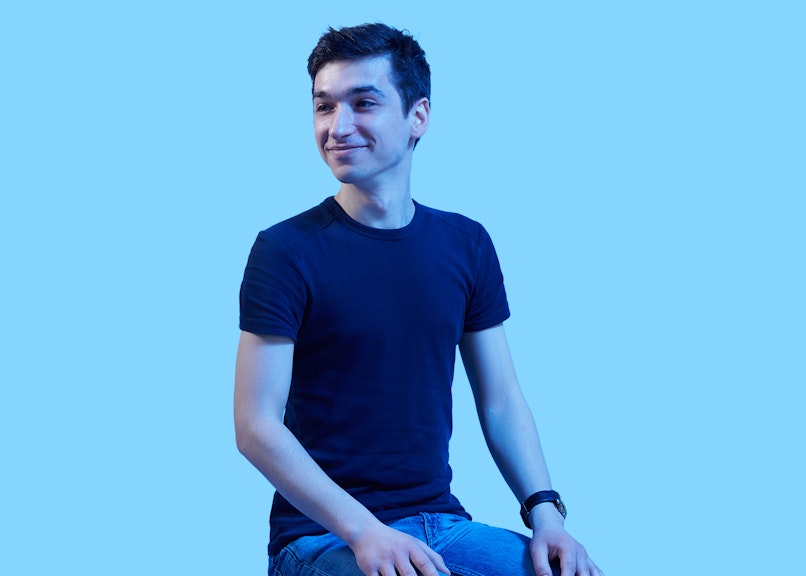 "What attracted me to Denmark was the reputation of the Danish educational system where a lot of emphasis is placed on acquiring practical experience while working in teams. During my internships, I got hands-on experience at the Danish Ministry of Defence, and my soft skills improved from one project to the next. I have become more confident in myself and my ability to come up with solutions to complex products."
My motivation and desire to learn made up for my lack of experience
"I started Android development before the first stable release of Android Studio. I was fascinated by the fact that my work can be available to users all over the world and that I can get feedback from the users. Helping people and changing their lives for the better is of great importance to me, therefore I was set on having a career in Medtech as a mobile developer."
Explore: What career opportunities are you looking for?
"As soon as I saw an opening position at Hedia, I was immediately interested and applied. I was living in Aalborg at the time having just finished my studies in Computer Science and Software Development, so right after the initial talk with Hedia, I booked a ticket to Copenhagen to have the interview. After a two hour discussion, I was convinced Hedia was the right place for me. Although we all knew that I might be lacking experience, my motivation and desire to learn and improve weighed in, and now I work at Hedia as a Medical Software Developer."
In Hedia, trust, responsibility and teamwork go hand in hand
"The first thing that struck me when I joined Hedia was the flat hierarchy structure and the casual working environment. I was accustomed to using colleagues' first names regardless of title but having lunch together with the management while talking about daily life made me feel more comfortable and as part of the team from day one. From the beginning, I was shown a high level of trust and responsibility, and my ideas were given an equal amount of importance. I enjoyed the lack of micromanagement and the fact that I can use my creativity and critical thinking. It provided me with a lot of much-needed confidence that allowed me to grow. Teamwork and communication are of the utmost importance, and we have a lot of meetings where we come up with new ideas, share knowledge, and reach unity."
Danes know how to co-operate and do it well
"By checking the LEGO website, you learn that their name and ideal come from the Danish words "Leg Godt" meaning "Play Well". This is the first thing I noticed when working with Danes. They know how to co-operate and do it well. In Denmark, people work together towards a better lifestyle, always striving for a more fair-minded, egalitarian society. Many positives come to mind when I think about living in Denmark, but I will mention specifically two. First, the digitalization of the government institutions, or e-governance, which optimizes services by saving time and increasing flexibility. And second, the environmental responsibility of the Danes as they consider it to be a social duty, and I totally adhere to this concept."
"My advice when moving to Denmark would be to start looking for accommodation as early as possible. It can be pretty difficult especially in Copenhagen. Although the language barrier is almost nonexistent, English being spoken both at the workplace and outside, taking some beginner-level Danish classes will make you stand out and facilitate your integration."