Tech Talent
Cooper Van Vranken, USA
Cooper Van Vranken is the Founder of the ocean data startup Berring Data Collective which provides ocean data not only from European seas but around the world from Greenland to New Zealand. Cooper hails from a small island in the Northeast of the USA, coming to Denmark to learn from Scandinavian world-leading fisheries science and engineering. Denmark is an optimal window into the North Atlantic regions and the rest of Europe for his business, which is filling crucial gaps in ocean observation essential for climate monitoring, maritime forecasting, ocean health, and a sustainable blue economy.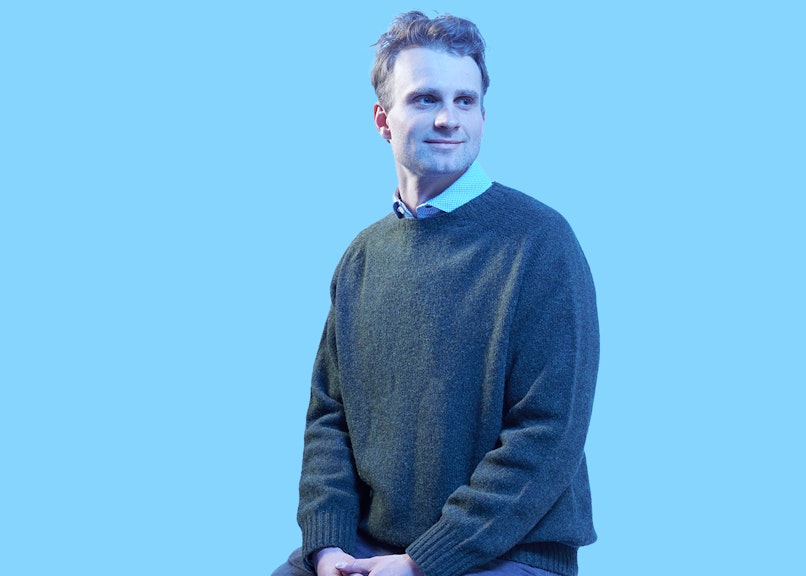 "I grew up on a small island and around coastal fishing communities. My first real job was engineering robot systems for making aeroplanes, but I don't like robots or aeroplanes, so I needed to make a change and had some ideas about engineering solutions for commercial fishing to mitigate some of the systemic issues facing both these communities and ecosystems. I became increasingly interested in these questions, fishing myself for several years both to earn money and to gain applied knowledge of how this world actually worked."
Explore: What career opportunities are you looking for?
"Everyone said, "You have to go to Norway to study this stuff, oh and there might be something in Denmark." So DTU Aqua is what brought me to Denmark, and broadened my perspectives to realise that the bigger issues facing fisheries were data related and that the future lies in linking the ocean health to the fisheries, in what's known as "Ecosystem-Based Fisheries Management." But there was a severe shortage of the ocean data holding back this science."
"So how do you collect ocean data exactly where it matters most for fisheries? This question was the main driver behind my company Berring Data Collective. The common-sense solution, from my perspective, was to attach sensors to the same nets and fishing gear as are already catching the fish. Where things get even more interesting is finding out later that this data stream is beneficial far beyond fisheries - beyond what I ever could have imagined with use cases ranging from climate science to defence."
I immediately felt at home in Copenhagen
"Essentially, my passion for engineering and fisheries brought me to Denmark. More specifically, DTU Aqua. Norway also has some great master's within the same field, but with DTU Aqua being attached to DTU which is a very diverse and respected engineering school it made the most sense to come to Denmark."
"Being from a small island I have never really been a big city person, but I immediately felt at home in Copenhagen. I've truly enjoyed living here, although I will never get used to the very dark winter months or the Danish "Law of Jante" which sometimes can impede the Danish people."
"However, one of my favourite things about Danish society is the digitalisation of everything. I get quite frustrated doing administrative tasks in the US now. Copenhagen is a great city, both for being an international hub, and because it connects many of the North Atlantic regions that are particularly important for my work like the Faroes, Iceland, and Greenland."
Hard to imagine ever being fully separated from Denmark
"Even though I am slowly transitioning back to being based more in the US, we will always need a European entity to participate in the oceanographic activities here, so it's hard for me to imagine ever being fully separated from Denmark. Denmark is the perfect spot into the North Atlantic regions and the rest of Europe."
"To anyone considering moving to Copenhagen I will say this; Copenhagen is a fantastic city, both in terms of traditional culture and architecture and balancing also being an international and multicultural hub. Plus, it's very easy to figure out how to do all the administrative things over here, having digital solutions such as NemID. I could not imagine not being from the US and trying to figure out how to file taxes there, it would be absolutely horrible."