Tech Talent
Christophe Eynius Genneson, France
After working some time in sales for different Danish scale-ups in France and New York, Christophe Eynius Genneson decided to change his career path and settled down in Copenhagen. Today, he works as an Enterprise Solutions Consultant at GAN Integrity, where his role is to articulate software solutions and client's needs.
Name
Christophe Eynius Genneson
Updated 23.04.2021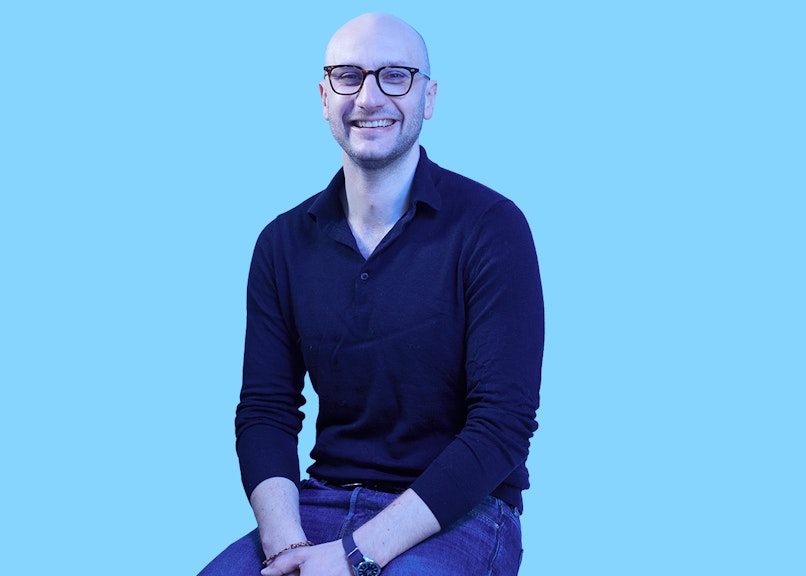 "In Paris, I was working in my own social media consultancy. I wanted to try out something new, but the market in France was very much defined by one's education, and I had only a short hands-on degree in communications. That was the case even when interviewing for completely new roles in the startup industry. It was at that time that I had a phone conversation with Falcon, which is a Danish scale-up developing social media toolsets. I offered to help them access the French market as an Account Executive and after a few months, they offered me to relocate as a full-time employee in Copenhagen."
The Danish work culture allowed me to be confident in my new position
"Although my English was not perfect, I thought that it was a great opportunity for me to move and work in Denmark. After coming here, I immediately felt that the Danish work culture gave me autonomy and responsibility. It allowed me to grow confidence in a role that was new to me."
Explore: What career opportunities are you looking for?
"Later, the tight startup community also gave me lots of new opportunities. In Denmark, there are lots of people trying to help each other evolve in their career and find jobs - also there is a quite international community, which makes life easier for international workers."
"I decided to become a more international salesperson, and it took me to New York for one year to help open an office for Templafy, another successful Danish B2B scale-up. When I came back to Copenhagen, I made a conscious decision to integrate myself into Danish society by starting to learn the language."
Danish startups delivers real, tangible value
"GAN Integrity is a B2B solution. As an Enterprise Solutions Consultant, I get to be the meeting point for many different internal stakeholders, which I find very interesting. At this stage of my career, I am glad to be contributing to moving the company further in terms of innovation around our platform - and finding new ways of using it and finding new opportunities in the market."
"In general, I don't think Denmark has the flashiest startups in the world, but we do have companies such as Zendesk, Trustpilot, and Templafy. The Danish startup culture is less about shining and aiming at the moon - it is about delivering real, tangible value. Action and products speak for themselves and people value execution and operational excellence. This may be overlooked in some other markets where culture is more focused on creating a company that looks good from the outside."
I'm embracing the whole Danish experience beyond my job
"For a French like me, Copenhagen isn't the place where you're going to find cheap baguette bread. If you want to truly be happy and also to get to a higher level and access bigger companies, you have to stop comparing countries and embrace the full Danish experience. My tipping point was when I chose to stay here and create a life for myself. As for Danish romantic partners, it wasn't what made me come in the first place, but I'm happy to report that it is now one of the strongest reasons for me to stay."