Tech Talent
Chandan Beer Singh, India
From India, to Finland, and now living in Denmark - Chandan Beer Singh has found the ideal job opportunity with the Danish robotics company Universal Robots. After living in Denmark for almost 5 years, he strongly feels that Denmark is rightly called one of the best places to live, with its robust social infrastructure and greater work-life balance than other places globally, that he has been familiar with.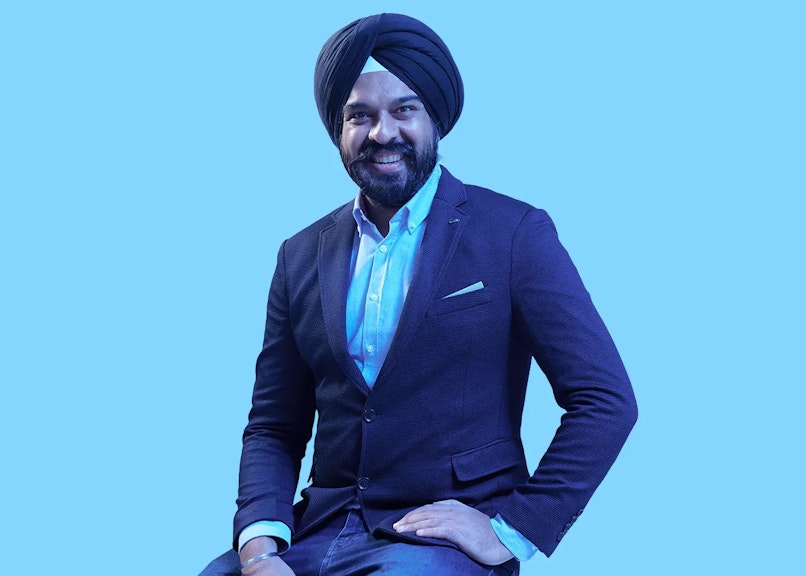 "Before moving to Denmark, I worked for the telecommunication giant, Nokia in Finland. After working there for almost 9 years, I started to seek new challenges and that's when I came across an opportunity with Universal Robots as Software Quality Manager. I was fascinated by their strong vision of empowering industries through automation and their position as market leaders in Collaborative Robots. I did not have to think twice before grabbing this opportunity, except if my wife would have disagreed, which thankfully she did not!"
"Working as a Software Quality Manager for a couple of years, I got insight into not only the organisation and the robots but also a great deal of Danish values and culture through my wonderful colleagues. Eventually, I got promoted to Program Manager where my interaction with Danes increased manifolds as I have been collaborating with different parts of the organisation from product development teams, to sales and marketing, preparing plans for new product development and ensuring that it gets ready to be released to the customers. It's a great job which I love to do."
Employers encourage and respect that family always comes first
"I have always been curious to explore new places and cultures, so whenever I had the possibility to work in a different country, I grabbed it. First in Finland and now in Denmark."
"Denmark is said to be one of the happiest places to live and after living here for almost 5 years now, I think it is quite justified to say that. There is a great infrastructure in place to support a good work-life balance. My children are taken care of in the kindergarten while I can focus on my work, rest assured that they are in good hands."
"Not to forget, the healthcare in Denmark is quite impressive and easily accessible for all. This gives a general safety and calmness, as health issues are not something I have to worry about for my family or myself. However, a minor downside of living in Denmark is the weather, especially for foreigners like me who come from tropical weather and are so used to seeing the sun almost every day."
One gets time and the means to pursue their dreams
"Working with Danes is great. I have come across so many talented and passionate people, who work sincerely to help accomplish organisational goals, and in general, being quite genuine in giving their opinion. They are helpful, kind, and honest, but I learnt a fact, that one needs to ask for help if needed."
"In my opinion, the Danish tech scene is progressing very fast. When talking specifically about robotics, Denmark is one of the leaders. Odense, in Southern Denmark, is emerging as a hub for Robotic industries, with the upcoming cluster Odense Robotics, and is known to the world for a good reason. On top of that, there are excellent universities, that provide specialised courses in technical areas constantly pushing the boundaries for innovation. So I would say that the future looks quite promising and bright for Danish tech."
"All in all, life in Denmark seems to be quite smooth and stable. Denmark is an amazing country to live and one really gets the means to pursue their dreams."
Explore: Robotics in Denmark.