Tech Talent
Catalina Ciucu, Romania
Catalina Ciucu is a Junior Legal & Compliance Officer at Aiia. She advises the company on compliance in terms of payments. Essentially that means that Catalina makes sure that the company respect the data protection, the revised payment services directive, outsourcing requirements and all the regulations and legal frameworks connected to payment services. In this interview, she shares her story of how she ended up working for a Danish fintech company.
Position
Legal & Compliance Officer
@Aiia
Updated 10.06.2021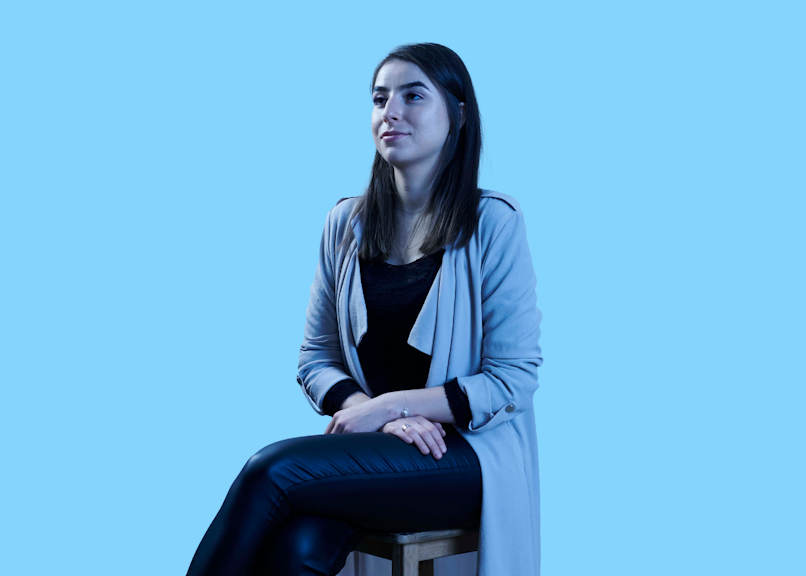 Flexibility as a motivating asset
"I took my bachelor's degree in law back in Romania. Afterwards, I applied for a master's degree the only place I could find flexible course selection as I wasn't interested in any of the other pre-established programs. The University of Copenhagen (KU) had an academic program that gave me the freedom to choose my own direction and specific courses within international contracts and data protection – and that really appealed to me. Looking back, I'm glad that I made this decision as my main courses helped me enter the labour market in Denmark."
Explore: What career opportunities are you looking for?
"So, the university program was actually the first reason I chose to move to Denmark. The second reason was that Denmark is an English-speaking country. This gave me a lot of comfort so I could focus on my studies – and not the language barriers."
Freedom to grow professionally in a people-oriented culture
"I've been growing a lot during the last couple of years working in Danish tech-industry. In my current position, I'm in a very dynamic setting where I'm able to switch context a lot. Everything happens at my own pace with a lot of support and trust which keeps me motivated all the time."
"Overall, I would say that employees are really trusted here and the work culture allows you to develop: You are constantly being encouraged to grow and to own your work – and at the same time I have the freedom to speak up and to disagree with my colleagues."
"With the work, I have right now, I can definitely say that trust has been invested in me by knowledgeable people. I think that is a great insurance. Not only in terms of my professional development but also personally. If I were to summarize working in Denmark in three words I would say: Freedom, support and trust."
A sense of belonging in the digital Denmark
"I've been living in Copenhagen for three years now. I remember that everything was so new and so different in the beginning and that I was outside of my comfort zone. For instance, I knew before coming that Denmark was a digital country, but I didn't expect it that you could have an app on your phone for almost anything and that everything could happen so easily and smooth. It took me some time to get used to, but I soon started to feel the Danish sense of belonging and I created my own life in Copenhagen afterwards."
Explore: FinTech in Denmark.