Article
Building a backbone for green finance
These Danish startups are building the infrastructures and interfaces to make sustainable financial investments accessible at scale.
Created in collaboration with Mandag Morgen.
The Danish business community has long been at the forefront of the environmental agenda in general and climate change in particular, especially in the energy sector, and the digital sector is not far behind. In Copenhagen, fintech entrepreneurs are innovating posthaste to bring sustainable investment opportunities to market.
In the wake of the United Nations ratifying Agenda 2030 with its 17 Sustainable Development Goals and their associated 169 targets and 232 indicators, and the almost global ratification of the Paris Agreement, as well as the increasingly apparent immediate effects of climate change on the planet, financial markets are beginning to feel the squeeze of ethical demands for sustainable investments.
Building technologies to offer the opportunity to easily invest ethically and sustainably to both individuals and firms are the growth potential in the business models pursued by three Danish fintech startups.
Investing in a sustainable future beyond retirement
CEO of the Danish fintech startup Matter Niels Fibæk-Jensen used to work at the UN in New York City furthering the sustainable agenda through finance from a policy perspective. What he identified there and what he set out to solve with Matter was a massive global challenge when it comes to sustainable investment.
"If we are to solve both the climatical and societal challenges that confront us, then we have a gigantic financing gap. We are about 2.500 billion US dollars a year short if we are to achieve the UN Sustainable development goals," says Niels Fibæk-Jensen.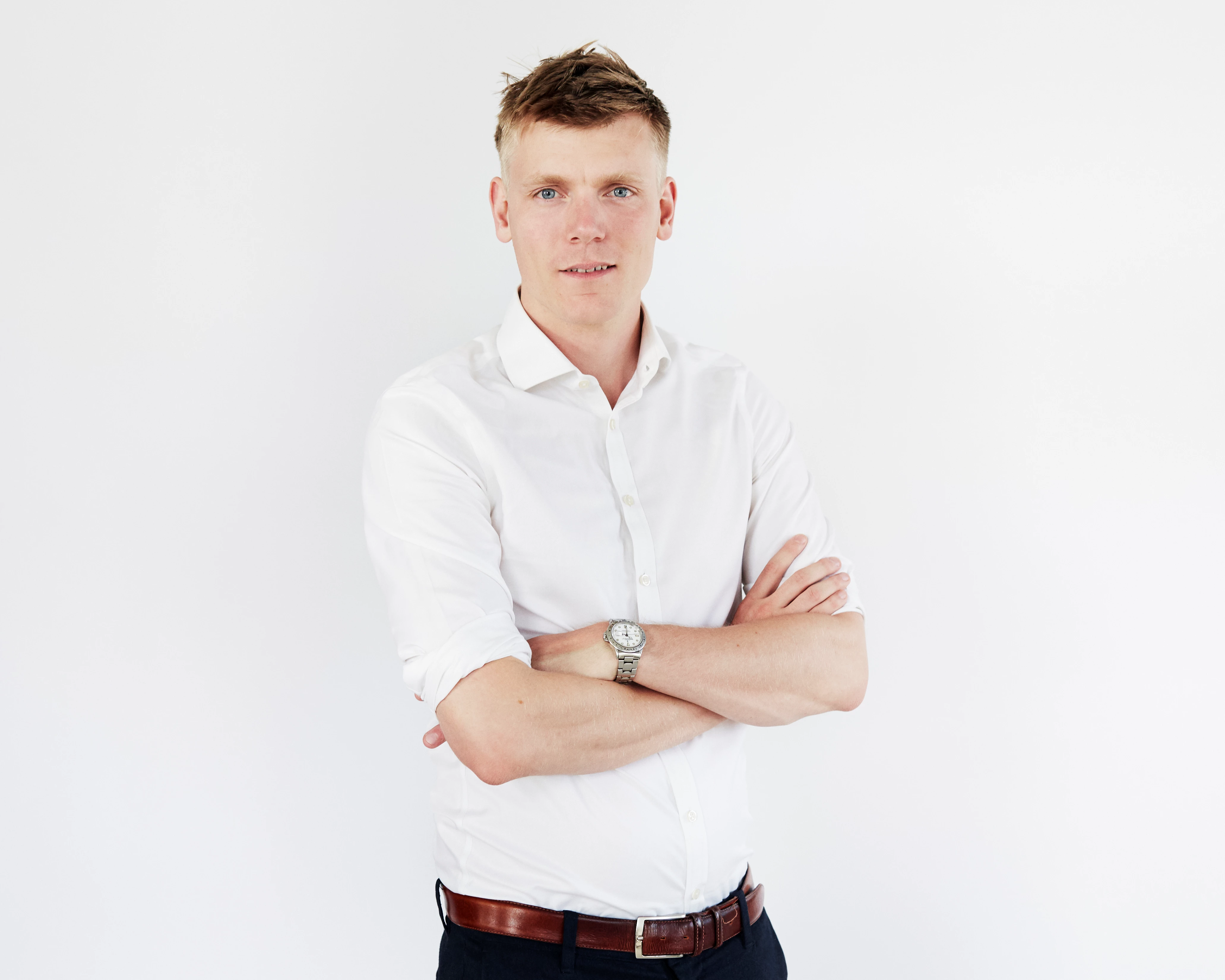 For most Danish wage earners, financial investments happen through their pensions. Matter was founded on the premise that pension funds could have a heavy-duty impact on investment markets if they began throwing their weight around ethically. When Matter started out in 2017, they launched the first two sustainable pension schemes in Denmark in collaboration with first Skandia and later AP Pension. Since then, most if not all Danish pension funds have marketed their own sustainable scheme, while several have also begun divesting from fossil fuel companies. In the meantime, Matter has also pivoted away from being a pension provider.
"As it often happens with startups, we found out that what we were good at was not necessarily pension advice, it was to a higher degree helping investors understand where they were positioned with regards to sustainability and what they could improve, if they wished to, and how to report it to customers in a reasonable way. So during the last year, we started to a work together with other investors helping them understand the degree of sustainability of their portfolios and reporting it to customers with the help of digital solutions," says CEO of Matter Niels Fibæk-Jensen.
The basis of their business has not changed however. They provide an in-depth understanding of the many sustainability indicators relevant not only to investors but also to the wider society.
"Our foundation of knowledge, what we counted on based on our experience launching our own pension product, was that we had to make sure that the understanding that we had of sustainability dovetailed with the understanding that the world around us had. So we set out collecting data from a wide variety of NGOs, think tanks, research institutes, and pioneers in sustainability, both financial and non-financial, a lot of alternative data as it's called in business jargon, and built it into a database of thousands of companies to find out how sustainable they actually are in the eyes of experts. Not only what they self-report, but also what the world around them says," says Niels Fibæk-Jensen.
This highly curated dataset is at the heart of Matter's business model and they wrangle it into a variety of services relevant to their customers, investors moving towards building more sustainable portfolios. This has allowed them to pivot from a sharp focus on pensions to becoming a highly data-driven sustainable business intelligence startup.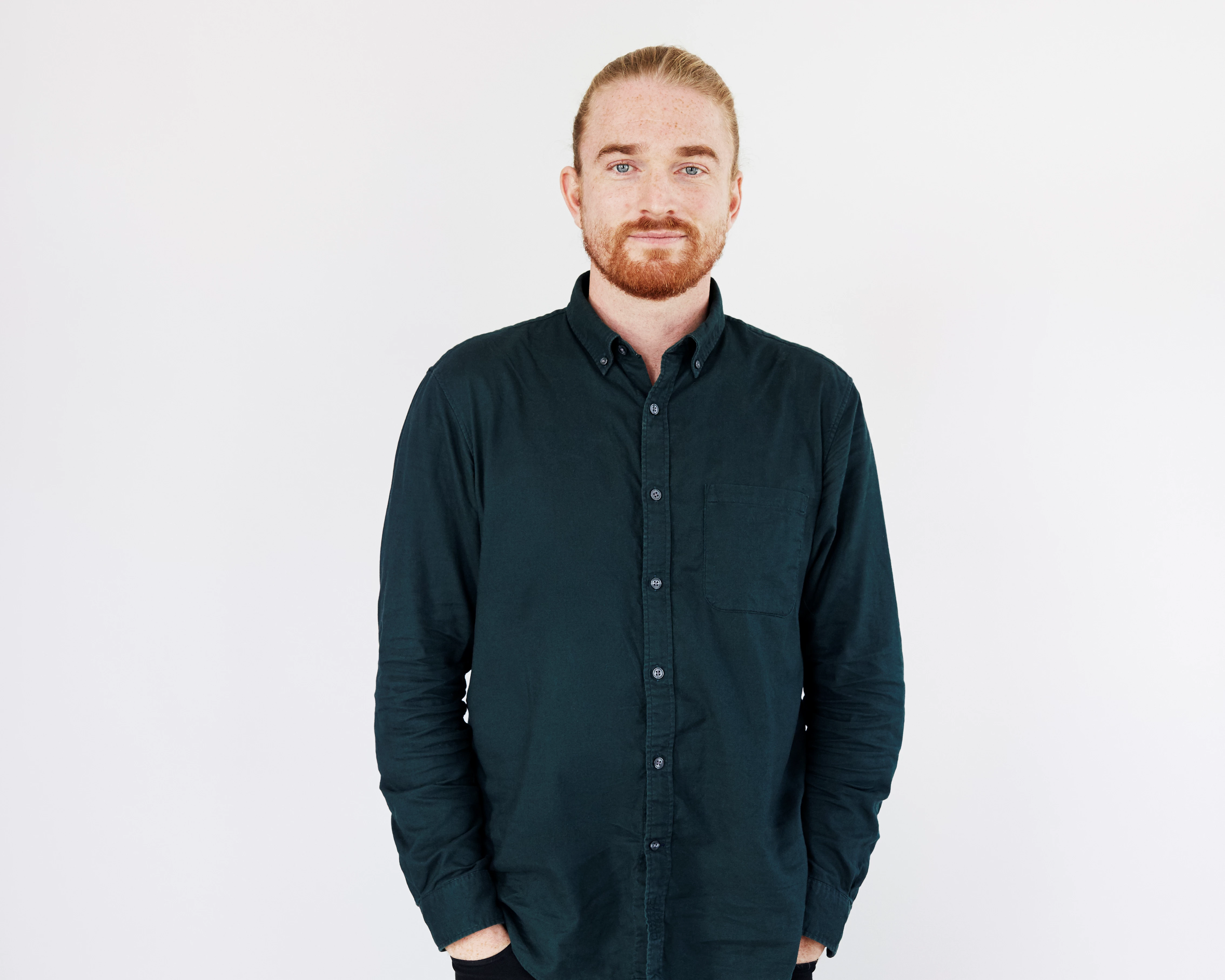 "We slowly started automating this solution and making it available for customers as automated reports. The technology behind it is first about collecting data from these hundreds of trusted expert sources and then thousands of media sources where we use natural language processing to analyse and understand sentiments of whether companies are being praised or criticised on sustainability criteria. From there we are able to match it to a customer's portfolio using named entity recognition to be able to analyse how sustainable the customer's positions are," Niels Fibæk-Jensen explains.
Building their services follows a modular approach, where each technical element is designed as a microservice that is potentially useful outside of Matter's own business goals.
"When we build this we do it in a way where we can make sure that we can sell it to others. Of course, we build for our own operations, but we also have to build solutions that are relevant for others someday," says Niels Fibæk-Jensen.
In December 2020, Nasdaq Ventures made a strategic investment on undisclosed terms in Matter for the purpose of shoring up Nasdaq's own ethical, sustainable and governance solution already powered by Matter's technology.
Making sustainable investments accessible to the masses
One company that makes use of Matter's modular microservices is DoLand, a personal investment startup in closed beta with a few thousand users as of the writing of this article.
Investment for most people is an esoteric practice. DoLand wants to democratise it, making investing more broadly available outside of traditional investor circles and in a sustainable fashion.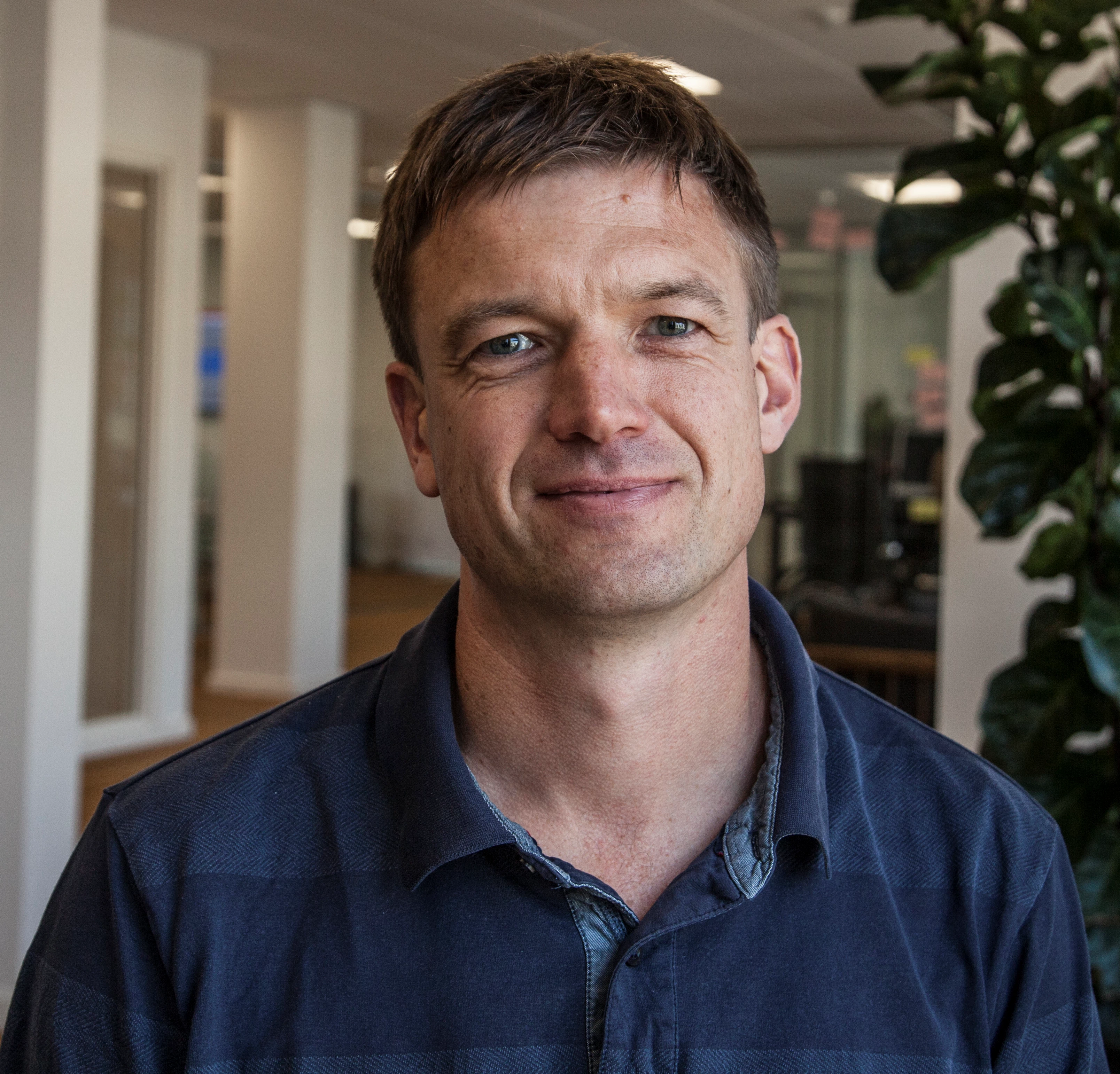 "Investment in the traditional model is quite undemocratic. The individual is not heard when it comes to where their money is being channelled and thus what kind of society they are part of building with their savings. What we wanted to facilitate at the basic level was that as an individual you could make known what type of companies you would like to place your money in and thereby which parts of society you are pushing forward," says Jakob Lage Hansen, DoLand's CEO.
As a DoLand user, you state your preferences for different sustainability themes and indicate your economic situation. The company then uses automated advice to match investments that fit your interests and budget. The front-end of the service gives users a dashboard where they can follow both the financials of their investments as well as their sustainability impacts. This is where DoLand hooks into Matter's screening tools. On the back-end, they collaborate with Saxo Bank to execute the actual investment. But DoLand is responsible for the investment advice they give their customers.
"We do quality control and due diligence ourselves. We evaluate the products that we advise our clients to invest in closely to make sure that they're sound investments with the right financials and impact. Matter's tool helps report the impact to customers, but it's our own evaluation. We are licensed investment advisors in Denmark. The core of what we do is to educate and create the knowledge and confidence needed, advice customers on how their investment should be composed, and reporting to our customers how the investments perform. We tap into a lot of different partnerships to make it all function. Our approach is very partnership-focused. We create the core ourselves and tap into the knowledge, solutions and competencies that are available other places instead of reinventing the wheel. We make it all come together and have the final accountability to the customer on the overall composition of their investment and also the continuous follow-up," says Jakob Lage Hansen.
Doing-it-yourself sustainable investments
A different way of making financial investing more broadly available through technology is pursued by the Copenhagen-based startup MakeImpact, whose goal is to get first-time investors on board. One challenge here is to make it clear to first-time investors how investment actually works, another challenge is to make them understand how to invest sustainably. The solution MakeImpact provides rely on techniques of persuasion.
"We use persuasive technology, behaviour-modifying technologies, to get users to change behaviour based on their own individual values. We use those technologies to create awareness in our users but also move them on this journey. We look at the user journey and the challenge young people generally have with getting started investing, and in particular with investing sustainably, getting an overview of numbers that are incredibly foreign for people who have never invested before," says MakeImpact CEO Varan Pathmanathan.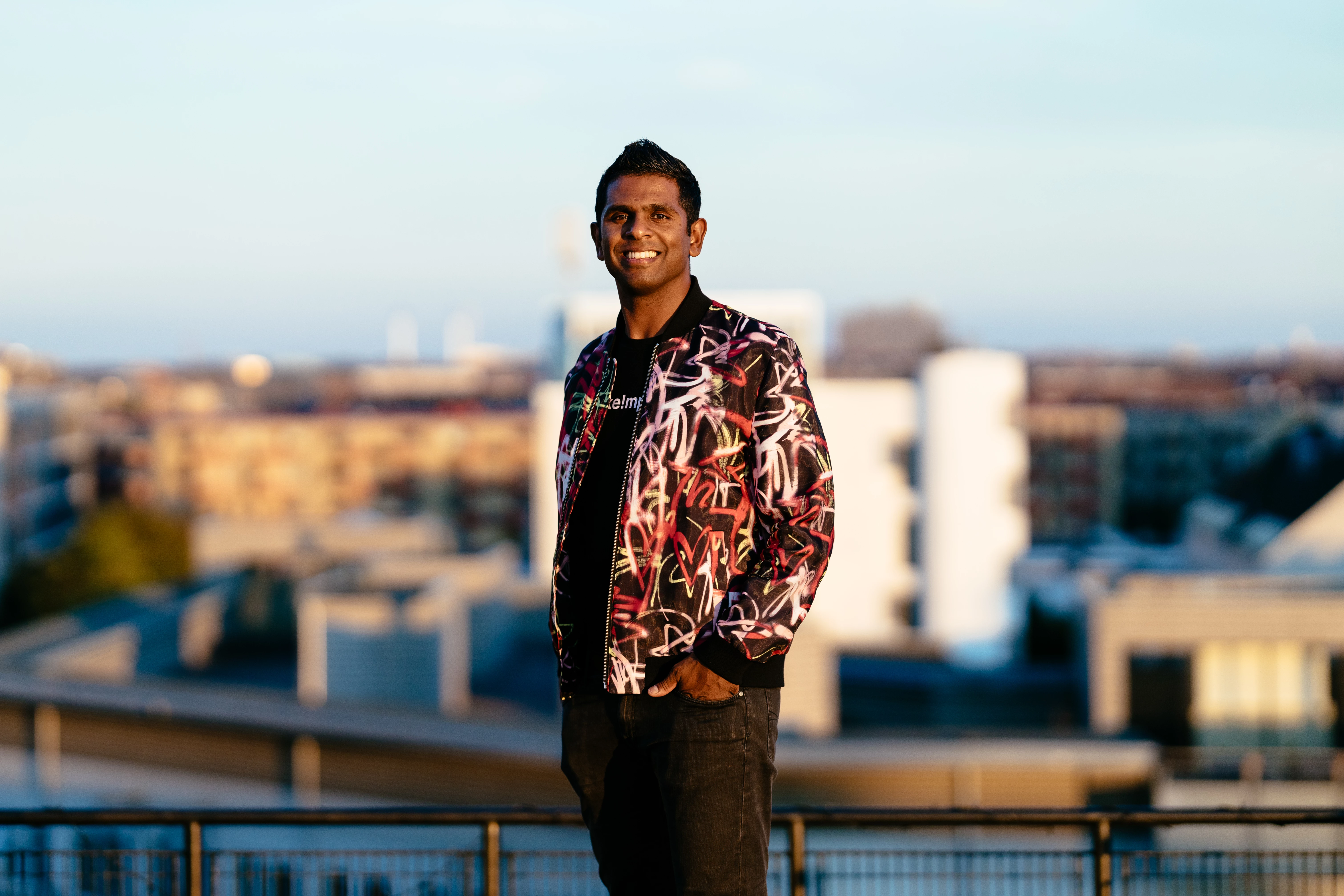 Rather than calling themselves a fintech startup, Varan Pathmanathan describes MakeImpact as a "content and community platform". The app lets the user pick at least three sustainability values to base their investments on. These values are based on the 17 UN Sustainable Development Goals. It then matches the user's choice up against publicly listed companies that report on the same goals.
"The UN Global Compact is the holy grail of data that we look at right now. 8.000 companies have signed up and report yearly on their work on the Global Goals and commitment to support a sustainable agenda. That's the data we take as our starting point. Of those around 1.500 are publicly traded. Then we find other sources on those for the users. At no point do we advise a customer what to invest in. It's very important for our DNA in MakeImpact that we don't want to act as sustainability experts in this field. We want to make knowledge accessible in a digestible way. But it's up to you who to invest in," says Varan Pathmanathan.
The information in the UN Global Compact is based on self-reported data from the companies themselves. MakeImpact insists that they are not giving financial advice but making information freely available. When a user makes an investment through MakeImpact, it is handled with an app-switch to an investment partner app. Currently, their investment partner is Nordnet.
"So the money transfer happens in the investment platform we collaborate with. Business model-wise there is some lead acquisition in that part, so the partnerships are driving some of it. Then you can track your portfolio's sustainability in our app through the Swedish company Tink, so no matter where your portfolio is, we can visualise how it looks from the perspective of a Sustainable Development Goal," says Varan Pathmanathan.