Tech Talent
Bruno Triani, Brazil
Bruno Triani was looking for a fresh start when he moved to Copenhagen 4 months ago. Relocating during the ongoing COVID-19 pandemic, Bruno has formed his own perspective on life in the Danish tech scene. Today Bruno works as a Sales Executive for software company Subaio, where he works to give users back control of their subscriptions.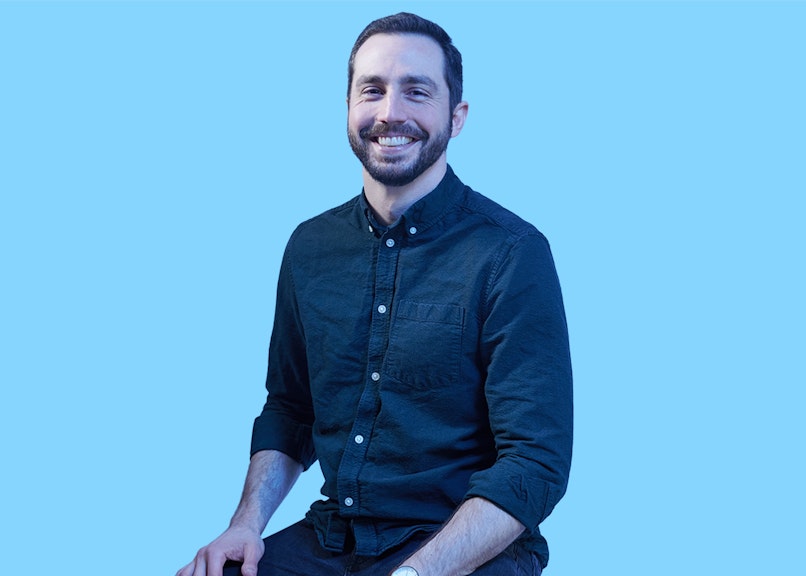 "I'm originally from Brazil but for the past five years, I've been living in Australia, Germany and most recently Finland. Since 2018, I had been living in the north of Finland. I really enjoyed my time there, but I was looking to move to a bigger city where there were more opportunities and a thriving tech scene. In the beginning, I was looking broadly at Northern Europe – even London, Berlin, and Amsterdam. My specialism has been Sales for the last 10 years, so I needed somewhere internationally-minded where the business language is English. On a company level, I was looking for something very specific – a scaleup or late-stage startup which had the product-market fit and was looking towards expansion. For me, it had to be a company with global ambitions – which I found at Subaio."
Explore: What career opportunities are you looking for?
The strength of the Danish Fintech industry was a big motivator
"I've been working in tech since forever, so it wasn't just about finding another job – I was really interested in working in a vertical with lots of potential. The strength of the Fintech sector and the cashless society here in Denmark made it feel like a sure bet. That coupled with Subaio's culture and scaling potential made the decision to move to Copenhagen easy. The level of digitisation that exists across the Nordics is incredibly mature and something that can be found in very few other places. At Subaio, we work with technology that is well-suited to the Nordic system, but I'm increasingly seeing this level of maturity being implemented in other markets. And people are looking to us for advice on how to do this."
"Right now we work with clients across Norway, Denmark, Sweden and the Netherlands, but soon we'll be replicating our solution to the rest of Europe. It feels very possible that we'll be market leaders on scaling our homegrown solutions across the globe. For those that work in Sales, it's just as important to consider how you fit culturally with the target markets as to where you live. I've experienced the best of both worlds working at IBM where the sales cycles are long-term, as well as in startups where you're still trying to find the right product-market fit."
"At Subaio, I was hired as the first Sales Executive within the company. I knew that I would need to deliver value upfront as smaller companies don't rely on existing hiring processes and legacies. At the end of the day, you need people who are able to raise the right questions and find the right expansion models. I feel like that expertise and point of view is really respected and relied upon, because of the flat hierarchy. It feels like a partnership."
Copenhagen was the only city that was unanimously recommended by friends and peers
"The first thing that really got my attention when researching Copenhagen was the unanimously positive feedback I received. It was the only city where everyone I spoke with would tell me 'I love that place!'. That also really influenced my decision. In other cities like London and Berlin, some people shared some challenges to find a good work-life balance. In Copenhagen, you have the best of both worlds – great work and a great life."
"Copenhagen for me was this balance between a highly developed society and a good quality of life. More and more, I can see the connection between central Europe and the Nordics. I really think if you put someone together from Berlin and Helsinki, you'd get Copenhagen. People here really use the city and have a strong connection to the public space. Like the fact that people swim in the water so freely is crazy to me! Even when we're working at Copenhagen Fintech Lab, people are dipping in the harbour during their lunch break. People really enjoy the city – and there are so many different ways to do so. Biking means that you can be anywhere in 20 minutes. Where else do you see that?"
There's a level of trust that you just don't see in other places
"The most unique thing about the Nordic approach is the flat hierarchy. And that's not just inside of companies – it's also when working with suppliers and external partners. Like the fact that everyone says 'hi' and addresses even CEOs and people they don't know by their first names is unusual to me. The lack of hierarchy and level of interpersonal trust is kinda mind-blowing sometimes."
"People said to me that I might find the Danes a bit cold and quiet. But coming from Finland, I feel like I've talked more in the past couple of months than I had in the past couple of years. My perspective is that Danes are very friendly, but of course, it depends on your reference point. Danes are also very straightforward in the way that they communicate and won't try and sugarcoat it. My personality is that I'm always asking for feedback, so I really appreciate the transparency. I've even started to adopt it myself. It is not rare to see colleagues taking a stand on a business decision and having their suggestions in place straight away for scrutiny.. Danes will say things directly and I think it makes things much more efficient. As long as that culture of transparency remains, I can imagine staying here and developing Subaio's solution and growing within the Fintech industry at large."