Article
Artificial intelligence from Aalborg is growing fast
Keeping their ambitions high, the Aalborg company Ambolt has impressed with growth and earnings through better control of traffic, fish – and in the long term, the environment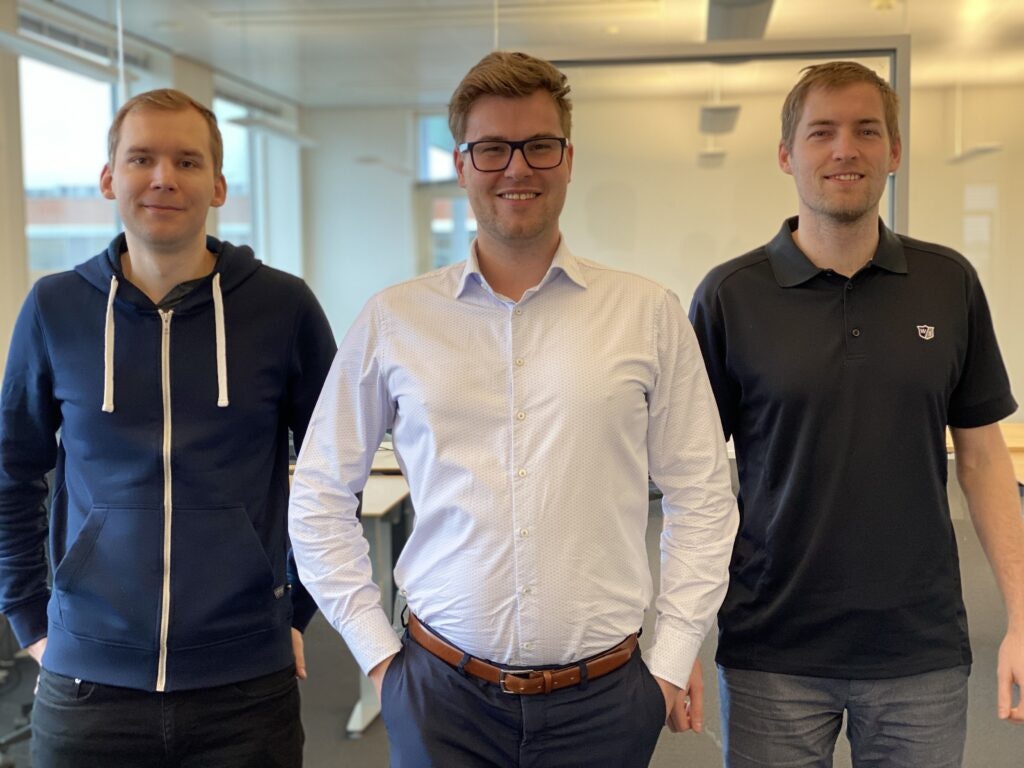 Salmons and traffic. These are two of the business areas in which the Aalborg company Ambolt works with. They act as examples of areas where artificial intelligence may change the world.
Originally from the research community within Aalborg University, Ambolt has evolved in just a few years to be a profitable company specializing in one of the most hyped technologies.
While everyone is talking about artificial intelligence and machine learning, it can be difficult to find companies with concrete experience. Companies that have already built a profitable business model on the technologies are few and far between.
Denmark is good at it
This is why Ambolt is different, and growth hasn't slowed down. On the contrary, the CEO of the company Andreas B. Eriksen emphasizes that Danish knowledge in the field is advanced.
"The research we have in Denmark and at Aalborg University, where we come from, is highly competitive and so is the other research on the topic in Denmark. There may be private companies that can benefit from working more purposefully with strategies for exploitation of the data they possess, but there is also a public sector where we are already far ahead," Andreas B. Eriksen explains.
Even though Ambolt is still very young, the company has nevertheless managed to create a fast-paced growth in a very short period of time with a very special formula:
The company offers consulting and solutions through partners but also invests continuously in these partners' companies and technologies. In doing this, Ambolt is a looser defined company than many others. The model has proven to be strong in a fast-paced reality where AI is only now forming.
A challenge to see applications
The challenge is often, that to implement AI, the data must always be high quality. Not having data, however, shouldn't inhibit your ability to identify areas, where AI could make a difference, even if you aren't sure of where exactly that is.
Two of the concrete examples highlighted by Andreas B. Eriksen are salmon and traffic. In both areas, the company has provided solutions. Both are good examples of the need to analyse large amounts of data with a very high degree of unpredictability, where artificial intelligence can make a big difference.
"Salmon farming is about building knowledge of what's happening in the salmon flock so you can feed less often and at the same time yield more kilos of salmon. Here, we provide solutions that help monitor and understand the salmon flock's behaviour, so it becomes easier to decode when the fish start to get hungry," he recounts.
Andreas B. Eriksen emphasizes that technology can not only help make salmon farming more efficient but can also solve a specific challenge within the marine environment. Preferably, it should be exposed to as little feed and thus nitrogen as possible. Therefore, there is good reason to try and decode when the fish are hungry so that the food does not end up at the bottom.
Intelligent algorithms and radar data save drivers time
"The same goes for traffic management. In Aarhus, we help control intersections, which use AI to improve the traffic flow using information about the cars on their way to the intersection: the space between them, their speed and much more. Our model then tries to predict a car's arrival up to 26 seconds into the future," he explains.
The benefits are obvious: When traffic is better controlled through the intersection, it runs more efficiently. More fluid traffic emits less Co2 than cars that constantly slow down and speed up again at intersections.
"We have observed that traffic has improved by 32 per cent when handled this way. We are already starting to get inquiries about the technology from abroad," says Andreas B. Eriksen.
As one of the most progressive companies in their field, Ambolt has already gained loads of experience within the field.
GDPR is an advantage
Some of this experience comes from data and GDPR, which for a year has been the elephant in the room for many companies. The European data protection rules, which came into force in 2018, have forced companies to map their data and ensure data is stored securely, in appropriate quantities, and not for too long.
The introduction of the GDPR has been difficult for many companies. It has been argued that the administrative burdens that come with stricter rules on personal data have burdened these companies.
Despite Ambolt lives offset machines that digest data, and GDPR aims to limit the amounts of data, Ambolt sees the GDPR rules as a positive development.
"GDPR has paved a good path. Everyone needs to have a position on personal data. They have been forced to analyse the data, they hold, it has created mapping and made companies more conscious of the data. Data is the starting point for our business and it is good that companies have become more AI-ready as they have already mapped out their data," he says.
In addition to salmon and traffic, Ambolt has a range of related activities including a new project with an algorithm that helps doctors screen patients. As a consultancy company, Ambolt provides services in a number of areas and invests continuously in new partners.
Ambolt employs 16 people plus students who have free access to the company's knowledge and premises.