Tech Talent
Ari Pall Isberg, Iceland
Denmark is a land of tech opportunities. Ari Pall Isberg came to Denmark from Iceland to do his M.Sc thesis and was encouraged to write his thesis with a company, thereby putting theory into practice. This later led him to work with Studies&Me, a clinical research organization, specializing in decentralized trials where Ari handles everything from statistical analysis and programming to scoping out requirements and data specifications.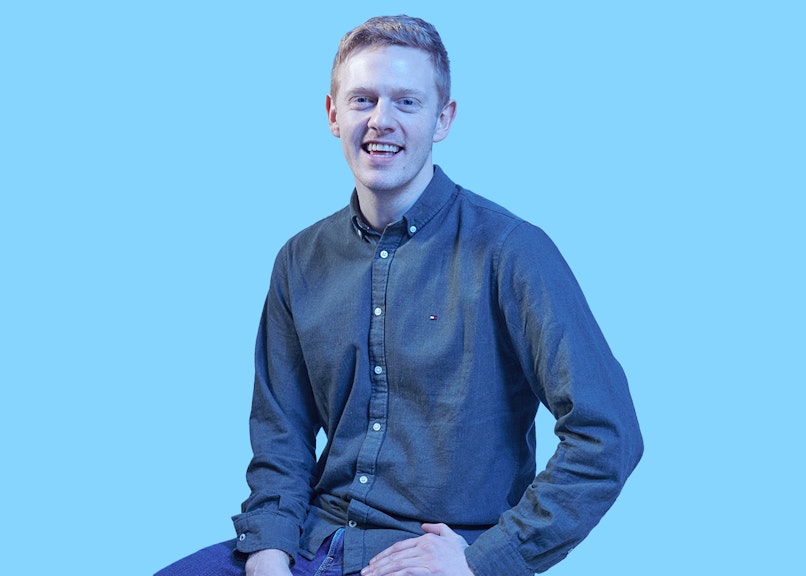 "I initially came to Denmark to study. In Iceland, the number of Master of Science (M.Sc.) education programs that I could choose between were limited. Denmark, on the other hand, had good options for M.Sc's that were in line with my interests. I have always been interested in human biology, and at one point I considered becoming a medical doctor. However, I am more of a numbers guy and I like programming so instead, I did my M.Sc. in Mathematical Modelling and Computation."
"During my studies, I worked as a student assistant in the Exploratory Biology and Bioinformatics department at Leo Pharma. My manager put me in touch with Leo Innovation Lab, where I started working on a project focused on decentralising clinical trials. This project was later spun out of Leo Innovation Lab as the company Studies&Me where I work as a Data Scientist and Team Lead in the Clinical Data Science & Biostatistics team."
Explore: What career opportunities are you looking for?
Rethinking the old ways with the ever-expanding possibilities in tech
"To be honest, I didn't know much about clinical trials before starting at Studies&Me. I knew the concept and the basic processes, but there are so many things that come into play. There is so much potential to rethink traditional ways of conducting clinical trials, and we are utilising digital technologies and the ever-expanding volumes of digital data to improve treatment development."
"We have several irons in the fire. I am currently preparing a data view for our Patient Relations team to be able to track and obtain an overview of the participants in our clinical trials as well as for monitoring purposes. In our decentralised trials, we collect participants data in real-time which brings up many interesting opportunities. For example, we can react very fast on issues such as compliance and immediately follow up with the participants if necessary."
"Even though I work in a Danish company, there are many internationals here. I speak English in my everyday work. The company culture is friendly, engaging, fun, and open. I would say that we at Studies&Me consist of a very diverse group of individuals spanning from data scientists, doctors, and designers to growth hackers and engineers. The fact that we are from multiple nationalities is something I believe plays a big part in our innovative results."
Students and companies collaborate to solve real-world problems
"The Danish culture is similar to the Icelandic, only a bit more relaxed in my opinion. I was planning to stay here for my studies and then move back but there were so many exciting opportunities that suddenly five years have passed. There are so many great tech companies and a lot of encouragement to join them or start up something yourself. Just the fact that students can write their B.Sc, M.Sc, and PhD thesis' in collaboration with companies allow for new ideas and theories to be put into practice solving real-world problems. I believe this synergy between universities and businesses in Denmark is one of the reasons why the Danish tech scene is so successful."
"I would say that Denmark holds a lot of possibilities when it comes to tech. You can find smaller exciting startups where you can get a lot of responsibility. But you can also find larger companies which may offer more structure and order. Additionally, I noticed that most Danish tech companies have English as their company language. Go for it if you are considering moving here!"