Article
The launch event of Digital Hub Denmark - AI, ethics and shooting for the Moon
The launch event for Digital Hub Denmark in VEGA, Copenhagen showcased the very best of Denmark's Digital frontrunners, featuring international keynote speakers and bustling press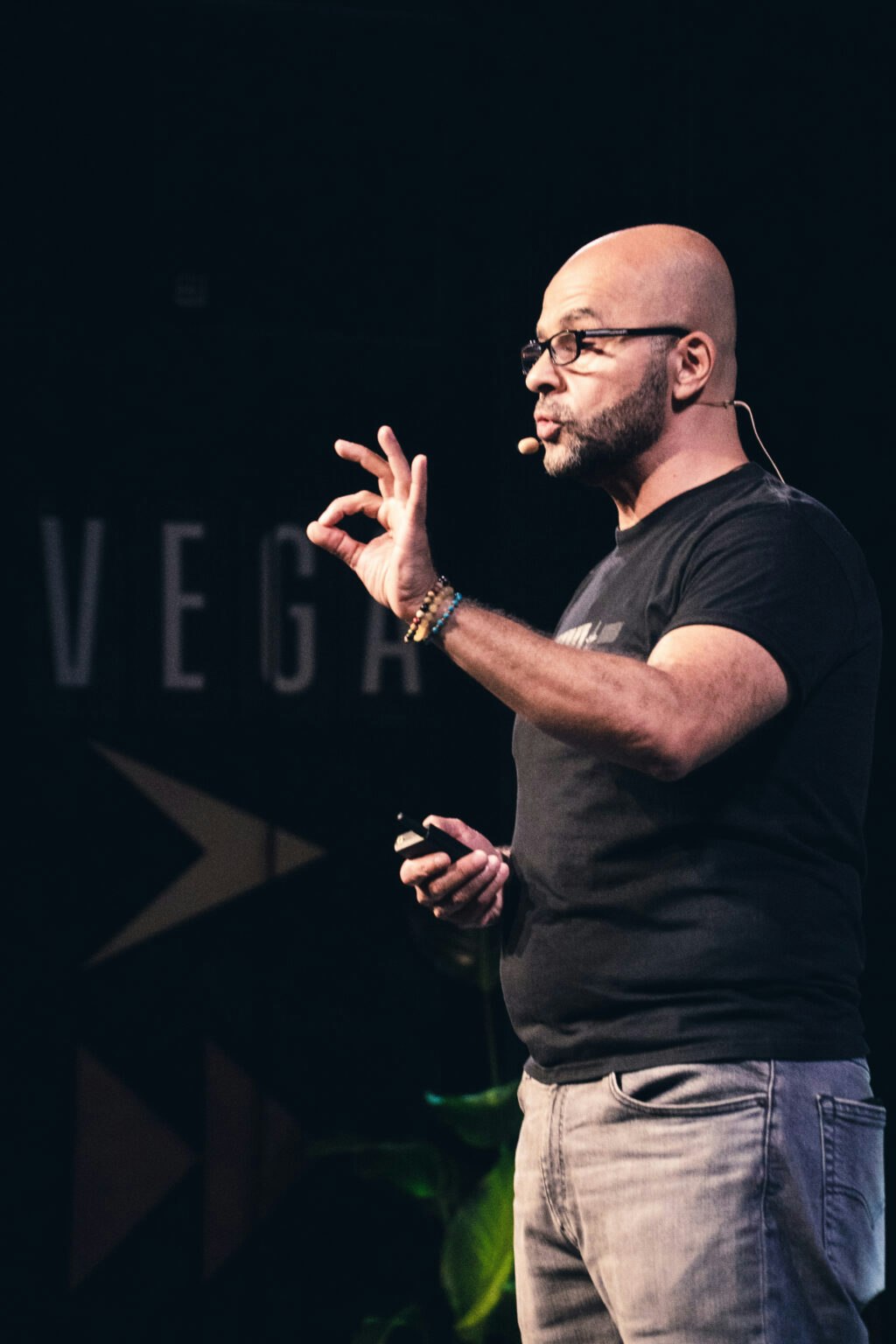 As the sun shined bright on the streets of Copenhagen, Digital Hub Denmark launched with the grand Digital Frontrunners event. Together, we celebrated and swapped food for thought amongst the Danish tech elite and tech industry stakeholders.
Ethics washing and sustainable AI
Keynote speaker David Rowan, Founding Editor of Wired and author of the book Non-Bullshit Innovation, opened the day with a critical shout-out about ethics washing and using AI for surveillance.
Founder and Board Member of Unity Technology, David Helgason, revealed the secret ingredient to his billion-dollar tech company: daring not to make all decisions based on facts and figures, but relying more on soft leadership skills such as intuition and gut instinct.
AI the Nordic way
Carly Kind from the Ada Loveless Institute, Massimo Pellegrino from PwC and Dr Kristinn R. Thorisson took a deep dive into AI and ethics, followed by a focus on AI in the Nordics from Jens Riis Andersen from McKinsey.
As the sun shone, participants enjoyed ice cream and refreshing ice water while discussing and debating Denmark's role as a tech nation, as well as the pros and cons of using AI to reach the next level.
Tech is the answer
Former Chief Business Officer at Google X and founder of #onebillionhappy, Mo Gawdat, delivered the most optimistic speech of the day, stating:
"There is no problem which cannot be solved with the use of tech."
The newly-appointed Danish Minister of Industry, Business and Financial Affairs, Simon Kollerup, was welcomed by Digital Hub Denmark's CEO, Camilla Rygaard-Hjalsted. Giving his first speech as minister, he expressed support for the Danish tech community.
Govtech in the making
Tech is indeed for governments too. Denmark has a potential stronghold in building up a new ecosystem around govtech, said Daniel Korski, CEO and Founder at the govtech venture company Public.io. His comments were made during a panel discussion on Govtech with Rikke Hougaard Zeberg, Director-General at Agency for Digitisation, Rolf Kjærgaard, CEO at Vækstfonden and Dr Tanya Filer from the Bennett Institute for Public Policy at the University of Cambridge, organised by the News Editor at Techcrunch, Frederic Lardoinois.
Mapping out the Danish ecosystems
Startup Genome put in the hard yards in advance of Digital Hub Denmark's launch event, creating a map of Danish tech startup ecosystems. Startup Genome's CEO JF Gauthier presented some of their key findings in a panel discussion about building strong ecosystems. Denmark already boasts one of the best tech startup ecosystems in the world for the fields of fintech and robotics, and increasingly within govtech.
But the road to success is bumpy, as Co-founder Maria Flyvbjerg Bo from Spenderlog, the founder of Universal Robotics Esben Østergaard, and Anders Laustsen from Famly told moderator and editor Lisbeth Knudsen.
The starting line for Digital Denmark is promising, and Digital Hub Denmark is proud and excited to support Denmark's next generation of tech unicorns.