Article
AI breaks down silos at Oticon
Using artificial intelligence challenges the organization as well as the business processes of the hearing aid manufacturer Oticon. Although technology is forcing everyone from research and development to sales, marketing and management back to school, the transition is not impossible. Oticon is currently experiencing an AI transformation, with its first new AI product released in January.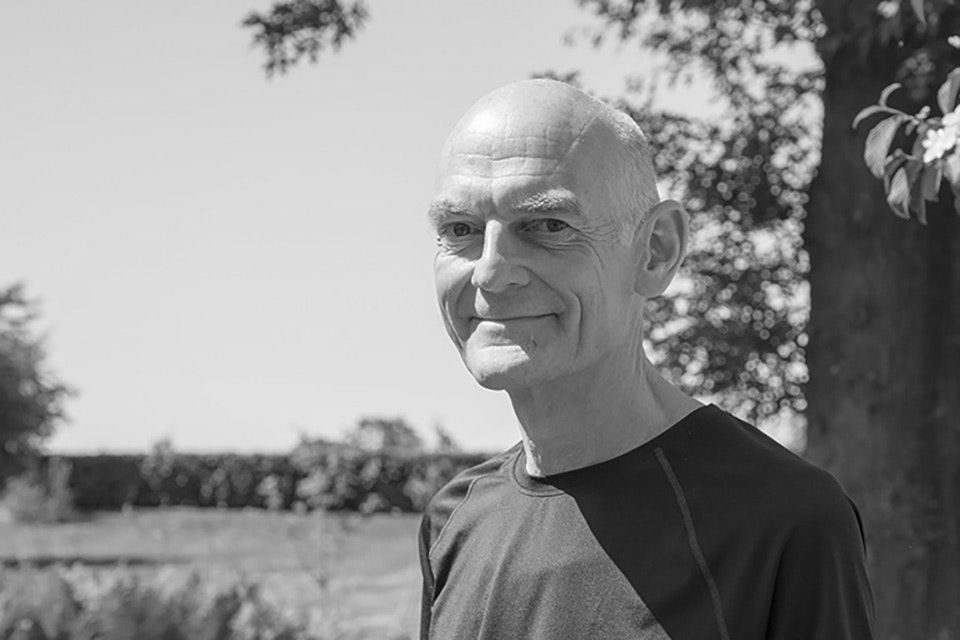 It's taxing when one's ears no longer capture the sounds of everyday life, with the brain spending a great deal of energy on guessing at blurred or missing sounds.
The brain capacity used to decode muddied sound can be freed using artificial intelligence. When used in hearing aids, AI not only amplifies the sound but can also predict sounds so that the device user exerts less cognitive effort. This has been extensively tested at the 100-year-old research and development company Oticon.
IoT provides access to new data
It's been almost four years since Oticon's first hearing aid was connected to the Internet, rendering it part of the Internet of Things, which begun a paradigm shift for the company. Suddenly, hearing aids could receive and send messages from everything from ringing doorbells to the user's favourites on Spotify.
For Senior Scientist Michael Kai Petersen PhD, this was the starting point to also think of hearing aids as a device that receives data not just for physical things in users' local environments such as doorbells and playlists, but also for the cloud. User's movements and preferences suddenly created a data set that wasn't possible to work with previously.
"With IoT, we could look at the hearing aid in the same way as other types of apps, where you can measure the user in many ways. When you look at it as an ecosystem in the same way as e.g. an Apple Watch that can talk to your phone, we can learn a whole lot from the data collected and give the user new opportunities with their products. Now the hearing aids always leave small footprints. The data is linked to the user's preferences, and then there is a potential for your device to understand what you want before it happens," Michael Kai Petersen explains.
"It gets really exciting when your device can understand what you want, what your intention is. It opens up a huge potential in terms of improving speech and everyday experience. There we can do much more now with AI," he continues.
X-lab for AI in Oticon
Michael Kai Petersen is one of many researchers working with artificial intelligence at Oticon. Physically, the AI competencies reside at Oticon's Research Center Eriksholm, which in true X-lab fashion is far from the company's head office in Smørum, Denmark.
Located in a beautiful country estate on the outskirts of Snekkersten in North Zealand, Oticon's Research Centre houses a number of employees working as part of their PhD or postdoc programs, so many are only present for a limited period. However, the research centre is still considered the go-to hub for businesses when it comes to working with AI.
The Senior Scientist, therefore, apologizes in advance that we risk being disconnected from a busload of people from sales and marketing, who have come to hear what the introduction of AI at Oticon means for the brand story of the company and its future products.
An example is the criticality of secure AI. When using artificial intelligence, it's not just about training neural networks, but also about conveying to the market that AI does not compromise the life and data of the user in any way.
Back to the spaghetti-organization
Oticon is undergoing an AI transformation that requires rethinking existing business processes and organizations that were not constructed in an AI reality.
"What we are talking about here goes across all existing silos. In the old days, we were known for the spaghetti structure, which has since been streamlined. Today it is a matrix organization, but it still allows for agile interaction across silos, near 900 people in research and development have to talk together, " says Michael Kai Petersen with reference to the organizational form that made Oticon world-famous almost 30 years ago.
"This can be done without having to change the whole organization. It just requires frameworks for how to work together and share with each other," he elaborates.
Retraining is paving the way
For both the company and Denmark, Michael Kai Petersen sees a bright future for AI. The report "An AI nation" from the Danish Innovation Fund and McKinsey points out that we currently have around 10,000 people in Denmark with AI skills, but demand for these skills will increase to between 20,000 and 80,000 people by 2030.
Oticon's Senior Scientist doesn't believe this will result in a talented people losing their value while everyone is chasing those who are not yet trained in the new paradigm, either at the corporate or community level.
However, retraining is still needed. Although Denmark was early in the first wave of digitization, with NemID, E-box and Mobile Pay, introducing AI is still a paradigm shift. If we are on the right side and exploiting the potential, then it requires us to reconsider further education as a social priority, says Michael Kai Petersen.
"Yes, we need to scale up and use more resources. But we are not starting from scratch," he says, pointing out that many knowledge-heavy companies today are in the process of sending staff for training to acquire AI knowledge. And if one is already driven by R&D, then there needs to be changes, but they are neither huge nor impossible, he believes.
Tests and validations in small projects
According to Michael Kai Petersen, the AI transformation in most companies, including Oticon, is driven from the bottom by fiery souls who quickly test and develop prototypes that can validate and show top management that there is room for improvement.
Conversely, it is a killer if a company's AI transformation happens on the basis of a top-down strategy that is driven by buzzwords rather than concrete experiences that the company can build through the development of AI prototypes. Then you just risk continuing as before, he estimates.
Test on smaller data pool
Instead, a good framework must be created to develop prototypes, and employees and teams must gain experience in constantly working in test mode.
Getting started does not necessarily require large amounts of data. More importantly, in his experience data makes it possible to categorize images or sounds so that AI models can be trained to recognize the content that is being tested and validated against the hypothesis one has in advance.
Petersen's advice? It's all about getting started and gaining experience at a small scale.
"The development in AI does not fit with the way one normally plans the future in an established company. Just within the last six months, there has been tremendous development in speech and image recognition where we in R&D constantly adjust our designs to the new possibilities," Michael Kai Petersen says.
Apple is opening the market
He himself works with what he calls augmented hearing. It's about solving the challenges of hearing loss, so you don't solve the problems solely by amplifying the sound picture.
Rather, there is a need to highlight contrasts to background noise, so that the brain is able to allocate the attention needed to separate voices or to reproduce a soundscape of birdsongs.
Together with the other Danish hearing aid companies GN and Widex, Oticon is currently present in just over half of the global market for devices to recover hearing loss.
New competitors
Typically, people only get hearing aid up to 10 years after the first signs of hearing impairment. The hearing aid was perceived as stigmatizing and associated with getting older. But today, there are a lot of people of all ages who always have something in their ears because they stream music or audiobooks. This means that the entire medical hearables market is changing. With small headphones like Apple's Airpods, the market opens up for small devices to amplify some sounds, recreate others, and completely eliminate sounds you don't want to disturb you.It also means that consumer electronics manufacturers like Apple could potentially move into Oticon's medical device market.
"Today there are many ways to collect data to improve the user experience. So, it is clear that Apple and others can also amplify sounds or eliminate noise. That is why it is also important that Oticon uses AI to scale our audiological domain knowledge and thus be able to deliver a better product. Therefore, we must constantly improve," he says.
New return with AI
How much data does Oticon fill today?
"All Oticon devices today collect data from the environment in which they are used and deliver them to the cloud, which has been the case for 3-4 years now. In the long term, many of the algorithms that handle signal processing in a hearing aid can also be replaced by AI. This is typically how AI integration is done. That is, AI is constantly used to create incremental innovation, optimize processes and improve current algorithms," he explains.
But that's the easy part. With AI, the potential for radical innovation is always present.
"If we use AI to rethink the product, then the customer segment can suddenly be stretched. We are now trying this out in many contexts," says Michael Kai Petersen.