Article
14 Danish startups that'll help you make the best of your summer in Denmark
Whether you're looking for great food recommendations, unique music experiences or simply how to get around during your holidays in Denmark, the Danish startup scene is here to help you this summer. Here's our curated startup summer list in no particular order.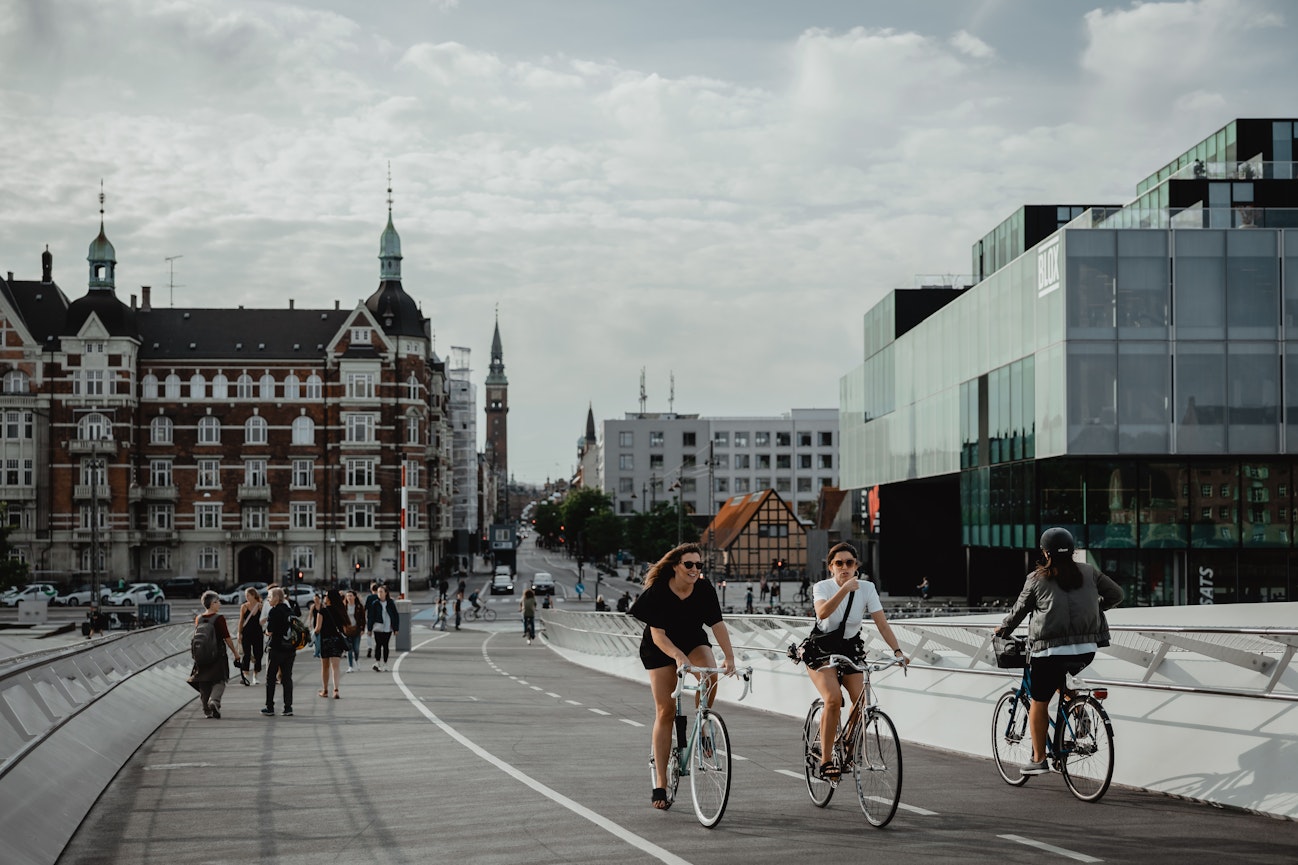 Finally. The big stretch of summer is upon us - and you might be daydreaming about all the potential of the summer.
We've compiled a list of Danish startups that will help you enjoy your Scandinavian summer in Denmark to the fullest. With this list, you'll get to enjoy your summer vacation, while at the same time helping the Danish startup community. Sounds like a win-win, right?
1. Landfolk
There's a unique summer house tradition in Scandinavia that you can only understand once you've experienced it. Sometimes we just need a break from our busy everyday life and to get out of town. In Denmark, people like to escape to their summerhouse in the countryside.
With their online summerhouse platform, Landfolk is bringing more people out of the cities and closer to nature. It is building an online marketplace that connects 300+ summerhouse hosts directly with guests. If you're looking for a vacation where you get to explore nature, splash in waves, relax, enjoy delightful baking, or just discover the true concept of "hygge" in the cabin - find your next summerhouse escape at Landfolk.
Website: https://landfolk.com/
2. AeroGuest
Nothing beats the feeling of going on a long-awaited vacation. But we can all agree that it would be even nicer if we could skip waiting in line at the front desk of a hotel. AeroGuest makes it possible for hotel guests to manage all the paperwork before arriving at a booked hotel. That way you can check in with your mobile phone pre-arrival and avoid all the hassle - just like you've been used to with airlines for decades. This gives you more time to explore and enjoy yourself.
Whether it's exploring the capital or Denmark's picturesque small towns - visiting as a tourist, a citizen or an expat - your summer vacations in Denmark will surely be fantastic.
Website: https://aeroguest.com/
3. Soundboks
Summer equals festivals. And what better way to celebrate the festival season than with high-quality speakers to play your favourite kind of music? Soundboks is not only a Danish startup on an exciting growth journey - it is also a speaker- and lifestyle brand that allows you to create social music experiences everywhere. Spread the vibes and connect with fellow festival-goers with battery-powered loudspeakers from Soundboks.
Website: https://www.soundboks.com/
4. Low-Fi
Speaking of music, we all love a good summer concert. The Danish startup Low-Fi has built a platform that brings together artists, hosts and guests to create intimate concerts in unique spaces. The platform is already packed with plenty of not-to-miss concerts all over Denmark - so, if you're looking to explore new artists and value intimate and personal music experiences Low-Fi is your go-to concert platform this summer.
Website: https://lowficoncerts.com/
5. Vivino
Wine is best paired with some good music. So wine not add a glass of wine to the ambience? As the world's largest online wine marketplace, the Danish startup Vivino empowers people to enjoy wine to the fullest. Its mobile app allows users to scan any bottle of wine to see reviews, ratings, and pricing. There are already 15,323,980 wines to choose from in the Vivino app. The only question is, which ones fit your Danish summer vacation the best?
Website: https://www.vivino.com/
6. Jungle
Any visit to Copenhagen will uncover streets that are packed with stalls, cafes and fine-dining establishments. But to be honest, it can be a jungle to navigate when there are SO MANY options to choose from. The Danish startup Jungle is building an app with a map of Copenhagen's delicious and innovative food scene making it easy for visitors as well as locals to explore the city. On top of that, the app also keeps you updated on events around the city.
Website: https://thejungleapp.com/
7. JustEat
Even though the summer weather in Denmark is glorious, you can't avoid some rainy days - let's face it, it's Denmark after all. Danish-founded JustEat is not only one of Denmark's 10 unicorns, but it is also one of the largest food delivery companies in the world that makes it easy for you to order delicious dishes online. Add in some candles and your favourite pair of sweats, and get yourself ready to burrow into the couch for the foreseeable future. If that's not the recipe for a good vacation, we don't know what is.
Website: https://thejungleapp.com/
8. Too Good To Go
Do you want to help fight climate change in a fun, delicious way? Too Good To Go is an app that connects you as a consumer to surplus food like pastries, fresh produce, sushi and more. The steps are simple: download the app, check out the food opportunities nearby and pick it up during the preferred time slot. Enjoy your vacation with perfectly good food that would otherwise be thrown away from local restaurants, cafes, bakeries and grocery stores (and get an even better taste in your mouth).
Website: https://toogoodtogo.com/en-us
9. Podimo
Can you think of a better way to relax than binging on back-to-back episodes of your favourite podcasts? If you're looking for some fresh holiday listening, the fast-growing audio subscription service Podimo offers original and exclusive podcasts and audiobooks from all around the world. Get 250,000+ minutes of exclusive podcasts with Podimo, and stimulate your mind during your summer holidays.
Website: https://podimo.com/en
10. Cogo
Are you wondering how you can make your holidays more climate-friendly? It is no secret that the travel industry is one of the biggest contributors to the earth's pollution. So, if you're planning on exploring Denmark, sustainable mobility is one way to be greener. Danish-founded Cogo has built an app that gathers shared rides for frictionless mobility and a better tomorrow. In the app, you can find shared electric scooters, cars, mopeds and bikes (including DonkeyRepublic ↓) to help users move around more sustainably.
Website: https://www.cogoapp.io/
11. DonkeyRepublic
In Denmark, biking is not just a sport. It's an important part of our culture and everyday life. Whether you're visiting as a local or a visitor, the best way to explore Denmark during the summer is by bike. Why? Cycling through a city is an experience for all of your senses as you happen upon all of the intricacies of the local urban culture.
The Danish startup DonkeyRepublic has built a global bike-sharing service that makes it easy for you to rent a bike with a few clicks. Its mission is to create a better world by making sustainable mobility available to everyone. Ready to explore Denmark by wheels?
Website: https://www.donkey.bike/
12. LuggageHero
When you're on vacation, the last thing you want to do is to carry your bags around with you. With several locations around the world, there's a Danish startup that is ready to make your travel more convenient. LuggageHero provides easy, cheap and safe storage of luggage around the central areas of big cities to maximize your precious vacation time. So while you're out exploring Copenhagen or Aarhus, you don't have to worry about the hassle of bringing your luggage along.
Website: https://luggagehero.com/
13. Useeum
Are you looking for some cultural experiences this summer? Useeum is an app that engages people of all ages in history, science, art, and nature when visiting different places of interest. The app offers multimedia guides, educational games, and other features available to visitors. So, whether you're planning a visit to the Round Tower in Copenhagen, a walk through Vollsmose's green areas or a visit to some of Denmark's many museums, the Useeum-app keeps you engaged before, during, and after the visit by easily accessible, exciting, and enlightening stories. What a perfect way to discover Denmark while keeping your brain stimulated over the summer.
Website: https://useeum.com/
14. Tryp
If you do decide to plan a summer escape outside of Denmark, you need to take a look at Tryp. With more than 28 million places to stay and 1500 possible destinations, it is not an easy task to plan a trip - whether it is a short getaway or longer vacation. The Odense-based startup Tryp is bringing AI to the traveling industry which makes it easy for you to find the perfect trips at the best price. By using real time pricing and an advanced algorithm, their tool bundles flights and hotels, allowing you to visit the most unexpected places at the lowest cost. Are you ready to explore?
Website: https://www.tryp.com/da
Did we miss any?
We hope these Danish tech solutions will help you keep your head cool. If we are missing any on the list, let us know here and we will update the list.
From all of us at Digital Hub Denmark: Have a great summer!