Article
10 Danish unicorns you should know about
The Danish startup ecosystem saw a record-year for investments in 2021, almost quadrupling from the previous year. This hefty investment sum was refelcted in an unprecedented growth in the tech scene, with four new companies acquiring unicorn status in 2021.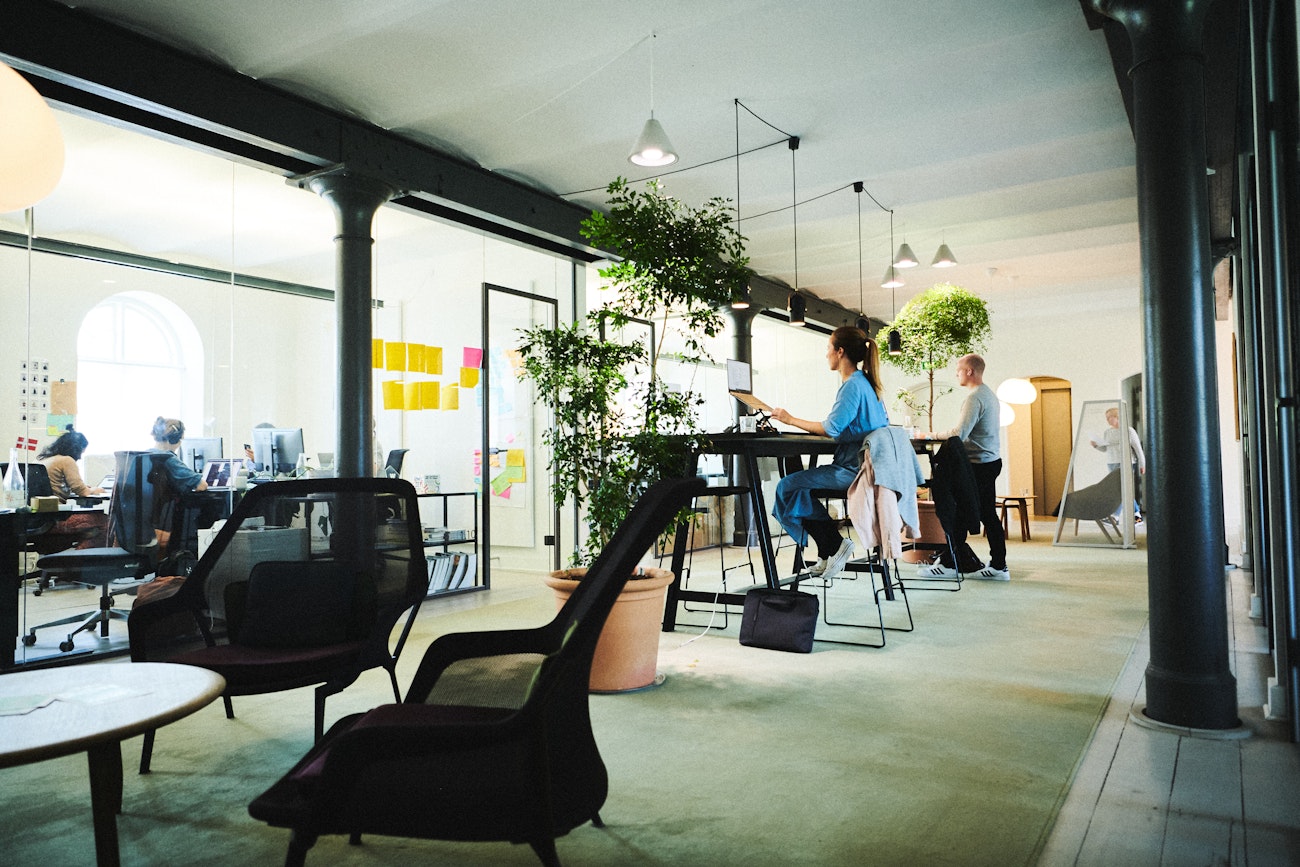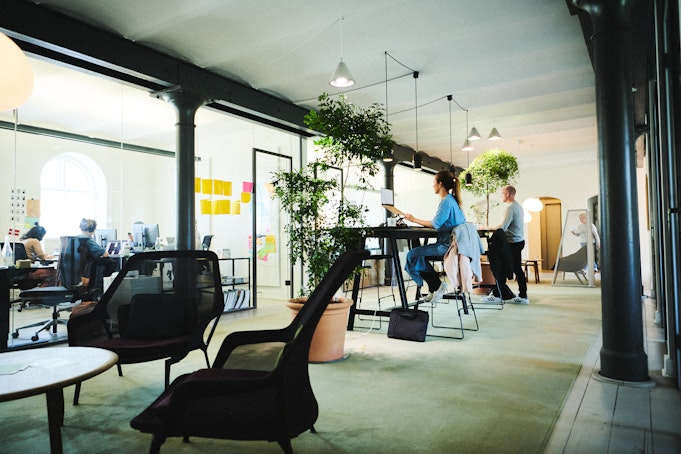 In 2021, Danish startups saw over 14 billion DKK (1.8 billion EUR) pouring in, this was a record-breaking amount. In fact, investments in Danish companies almost quadrupled from the previous year.
It's not only a matter of an increasing amount of investments, what's more interesting is that more and more of these are coming from foreign investors. In 2017, foreign investors were participating in about 40% of all investment rounds, this number grew to 70% last year.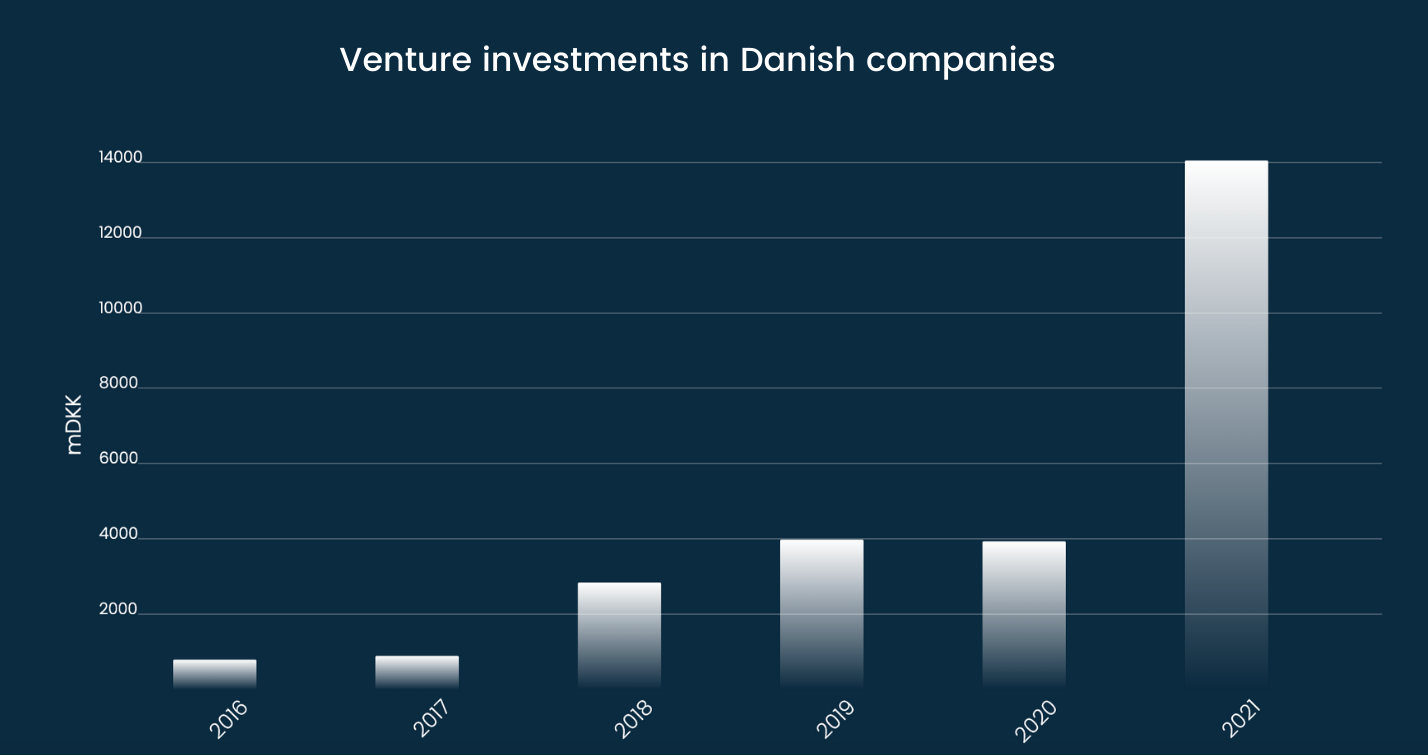 In 2021 alone, the unicorn club welcomed four new Danish startups: TrustPilot, Chainalysis, Pleo, and Lunar, bringing the tally up to 10. So, if you're wondering who these ten unicorns are, you've come to the right place.
Chainalysis
Chainalysis is a blockchain data platform providing data, software, services, and research to government agencies, exchanges, financial institutions, and insurance and cybersecurity companies. Its technology and data has solved some of the world's most high-profile cyber criminal cases in the cryptocurrency arena. Chainalysis was founded in 2014 in Copenhagen by Michael Gronager, Jonathan Levin and Jan Moller. Although its headquarters are now in New York, they still have offices in Copenhagen and Aarhus.
Chainalysis received its first funding in 2015, for an undisclosed amount, followed by another seed round in 2016 for $1.6 million. It has raised over $536 million over 10 rounds. Its latest funding was a $170 million Series F, doubling the company's valuation to $8.6 billion. Today, Chainalysis has offices in 7 countries and serves customers in more than 60 countries.
As of today (July 6, 2022) Chainalysis has 14 open positions in Denmark. Find them here.
Justeat
As implied by the name, JustEat is a platform that allows customers to effortlessly order food from a wide range of restaurants and take-aways. This food order and delivery service was founded in Kolding, Denmark in 2001 by five Danish entrepreneurs, among them, Per Meldgaard, Jesper Buch and Henrik Østergaard. It expanded the business to the UK in 2006, where it decided to move its headquarters. It received a total of $104.9M in funding with its last round in 2013.
One year later, JustEat was listed on the London Stock Exchange and valued at $2.44 billion. JustEat merged with Takewaway.com from the Netherlands in 2020, and today is one of the largest food delivery companies in the world.
Lunar
Lunar was founded in Aarhus in 2015 by Ken Villum Klausen. Although the company prefers not to be defined by labels, it could be referred to as a digital bank offering customers an alternative to traditional banks. Lunar raised a $4.4 million in funding in 2016.
In 2018 Lunar expanded its business to Norway and Sweden, where it also opened new offices. In 2019, it became the first Danish fintech to receive a banking license. By 2021, they had raised over $380 million. Earlier this year, Lunar raised an addition $77 million at a $2 billion valuation. The funding has allowed Lunar to expand into new markets and acquire new customers, it currently has over 500,000 users and counting.
As of today (July 6, 2022) Lunar has 25 open positions in Denmark. Find them here.
Netcompany
Netcompany was founded in Copenhagen in 2000 by André Rogaczewski, Claus Jørgensen and Carsten Gomard. Its headquarters have since remained in Copenhagen. Netcompany is an IT company providing end-to-end IT services from development through to maintenance and operations to both private and public companies. Unlike the other Danish unicorns, Netcompany has mostly used private equity as a means to grow their business.
They successfully grew to 1,000 employees in January 2017, making it the first Danish startup to reach this milestone in over 20 years. Shortly after, in 2018, the company announced an IPO on Nasdaq Copenhagen. It was valued at just over $1 billion. Last year, it made a strategic acquisition of Intrasoft, almost doubling its employee count and strengthening its position across international markets.
As of today (July 6, 2022) Netcompany has 40 open positions in Denmark. Find them here.
Pleo
Pleo is a company spending solution. The company offers smart company cards that automate expense reporting while allowing the finance team to remain in control of spending. Pleo was founded in 2015 in Copenhagen by Jeppe Rindom and Niccolo Perra, both ex-employees at Tradeshift. They had both encountered the pain of expense management and knew they could build something better.
Pleo received its first money injection in 2016, a Seed round worth $500,000. In 2021, it raised a $150 million Series C funding. It has since opened offices in London, Madrid, Stockholm, Berlin and Montreal, its headquarters remain in Copenhagen. Pleo has raised over $428 million and is currently valued at $4.7 billion.
As of today (July 6, 2022) Pleo has 33 open positions in Copenhagen. Find them here.
Sitecore
Sitecore is a content management system and digital experience platform that enables marketers to deliver personalised online experiences without having to rely on a developer. The origin of Sitecore dates back to 1998 when five friends - Thomas Albert, Jakob Christensen, Peter Christensen, Ole Thrane, and Michael Seifert – founded Pentia A/S, a systems integration company focused on implementing websites built with Microsoft technologies. After developing a few websites, Thrane built a script to automate some of these processes, and so, Sitecore was born in Copenhagen in 2001.
Their strategic decision to write all documentation in English gave Sitecore the possibility to expand rapidly to markets such as the US in 2004, the UK in 2005 and Australia in 2007. This, along with the decision to deliver dynamic pages (rather than static HTML as was customary back then) allowed Sitecore to become a global leader in digital experiences. In 2016, investor EQT acquired a majority stake in the company for $1.14 billion. In 2021 Sitecore announced that it received a $1.2 billion private investment to fuel it's growth plans, making it the largest-ever capital investment in martech to date.
Tradeshift
Back in 2005, Christian Lanng, Mikkel Hippe Brun, and Gert Sylvest had a vision: to connect all the companies in the world onto one platform to make it quick and easy to trade with each other. When the Danish National IT & Telcom Agency asked them to create an e-invoice network, they created EasyTrade, the world's first open-source trade platform. After delivering this project, the trio saw a chance to create an even more ambitious project, and thus, in 2010 the Tradeshift platform was launched in Copenhagen.
Tradeshift raised Seed funding from PayPal back in 2009 and 2010, followed by a series A from Notion Capital for $7M. Shortly after, in 2012, the company moved its headquarters to San Francisco. It's raised over $1.1B over 14 rounds and has recently been valued at more than $2B. The platform connects over 1.5 million companies, across 190 countries.
As of today (July 6, 2022) Tradeshift has 24 open positions in Copenhagen. Find them here.
Trustpilot
Trustpilot was founded in 2007 in Denmark by the company's current CEO, Peter Holten Mühlmann. He initially came up with the idea after his mother bought a product online only to be disappointed by the quality. Trustpilot is a consumer review website with the aim to create an independent currency of trust. It hosts reviews for a twofold purpose, on the one hand, to allow customers to shop with confidence, and on the other, to deliver valuable insights to businesses to improve the experiences they offer.
In 2011, Trustpilot received $2 million in Seed funding, followed by a $4.5 million Series A later that same year. By 2019, the company raised a total of $199.7 million over 8 rounds. Trustpilot was listed on the London Stock Exchange on March 2021 at a $1.5 billion valuation. Today, around 1 million new reviews are posted each month. Trustpilot has its headquarters in Copenhagen and offices in London, New York, Denver, Vilnius, Berlin, Melbourne, and Edinburgh, it employs more than 700 people.
As of today (July 6, 2022) Trustpilot has 33 open positions in Denmark. Find them here.
Unity
Unity is the world's leading platform in creating real time 3D content. They operate in over 190 countries, and around 5 billion downloads of apps per month are built with Unity technology. Unity was founded as Over the Edge Entertainment (OTEE) in 2004 in Copenhagen by David Helgason, Nicholas Francis, and Joachim Ante. They released their first game, GooBall, in 2005 but after it's failure to succeed, they decided to shift the company's focus and provide the tools and engine for other developers to use.
The company changed its name in 2007 to Unity Technologies. Unity has raised over $1.2 billion over 11 funding rounds, followed by an IPO on the NYSE in 2020. The IPO estimated Unity's value at $13.6 billion.
As of today (July 6, 2022) Unity has 9 open positions in Copenhagen. Find them here.
Zendesk
Zendesk is a cloud-based, customer service software that enables companies to meet customer needs across all channels. The company was founded in Copenhagen, Denmark in 2007 by three friends: Mikkel Svane, Morten Primdahl, and Alexander Aghassipour. The founders were helping companies to implement customer service by using outdated solutions, they saw an opportunity to reinvent this by using a SaaS model. During the soft-launch phase, they quickly amassed 1,000 trial customers.
While the company's success was initially due to word-of-mouth, by early 2008 they received their first seed funding of $500,000, followed by a Series A of an undisclosed amount one year later. After raising a total of $85.5M in funding, Zendesk filed for an IPO in 2014. Zendesk was acquired last month for $10.2 billion by a consortium of private equity firms.
As of today (July 6, 2022) Zendesk has 7 open positions in Denmark. Find them here.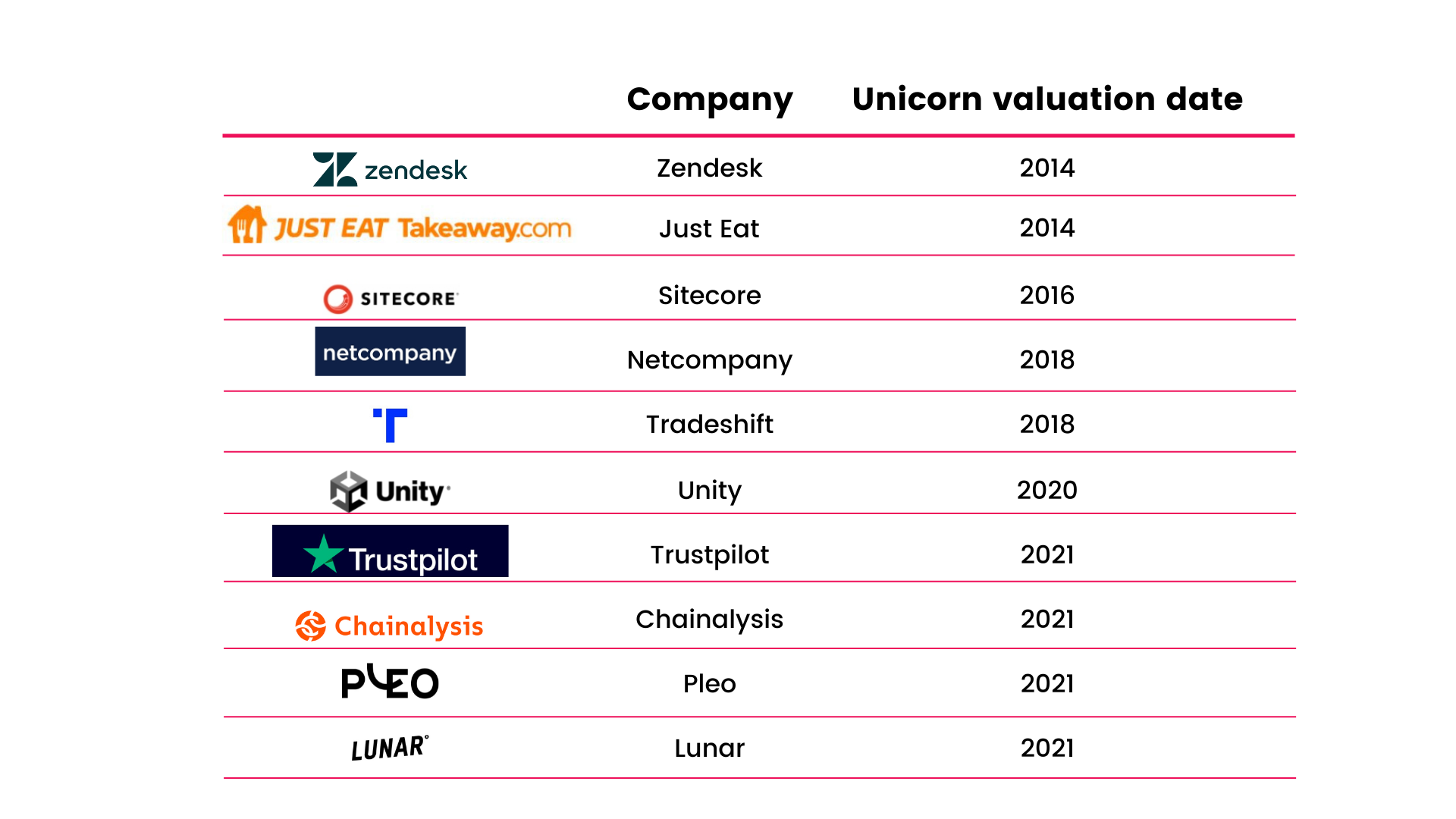 Towards a bigger and brighter tech hub
Looking back at all the rounds in 2021 tells us there's a lot more to look forward to in the Danish tech scene going forward. Denmark is quickly advancing from an early startups and seed rounds phase to a mature market with larger, later-stage funding rounds.
Even more remarkable is the decision for many of these most-recently established companies to keep their HQs in Denmark, proving the market is evolving to become even more promising than ever before.