Tech Talent
Nikola Mojic, Serbia
The responsible, governed use of AI is a passion of Nikola Mojic. He wanted to move to a European tech hub where he could find a position as Product Manager within this field. Two years ago he landed a job in 2021.AI in Copenhagen. He took the leap and found a place where work goes hand in hand with team and life.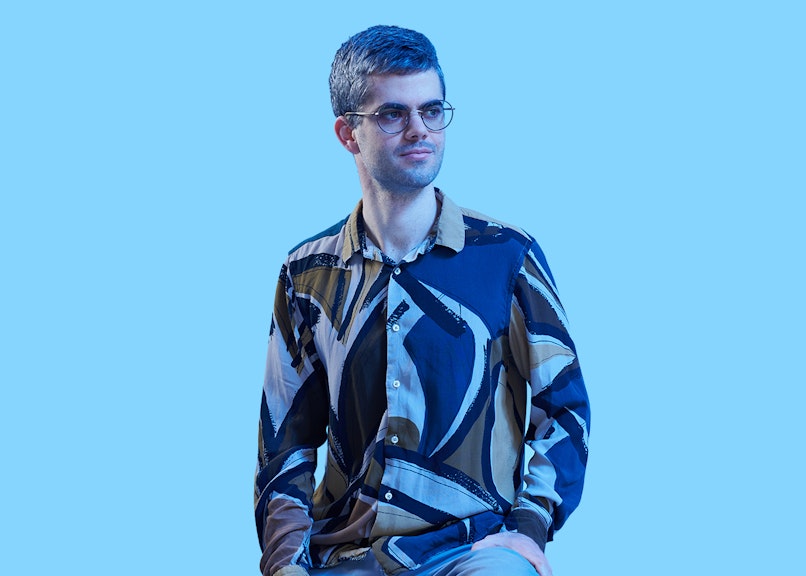 "I studied engineering in Serbia where I am from. I was running a computer vision startup focusing on improving the travelling experience, and on the side, I was involved in organizing a conference focused on the real-world use of Machine Learning, taking place annually in North and South America. Over time, as my understanding of the impact that the AI field will have grew, the responsible, governed use of AI became very important to me."
Explore: What career opportunities are you looking for?
"During my time in the computer vision startup, my role became more that of a product manager and it interested me. I decided to search for a position in one of the European technology hubs: Berlin, Amsterdam, and Copenhagen. The AI field is not developed in my home country. The political situation is poor with limited freedom and an authoritarian government creating a brain drain of young people. Denmark has the benefit of a well-functioning public system and an infrastructure that works as it should."
Teams that work together in pioneering the responsible use of AI
"I moved to Denmark two years ago when I landed a job with 2021.AI. Here I work as a Product Manager. My position is focused on AI governance and the responsible use of Artificial Intelligence in public and private organizations."
"In this role, I never work on a single task at a time. Feature requests are a big part of my daily work. The requests form a product roadmap and come from different sides such as market state, client requirements, or internal requests. Then there are the ideation of R&D projects, product strategy definition, user manual coordination, UX improvement and client meetings. Currently, I am also working on an EU project about the responsible use of AI in the public sector."
"It is exciting to be in a field that is still early stage where pioneering work is being done. The company culture is easy going. It's a natural thing to ask for help from any colleague and tasks are approached as a team more often than as an individual."
The work-life balance makes up for the weather
"Socializing in a new country, compared to your native one, is always hard. Then when you add Covid to the mix it becomes worse. I have been lucky to be surrounded by a lot of similar-age colleagues and we do many social activities together. Before Covid, we used to have regular Friday bars and run sessions and things like that."
"There are almost no downsides to moving to Denmark. There is a great work-life balance. There are plenty of beautiful well-preserved parks inside the city and forests surrounding the city. You hardly need a car! I love to explore the bike paths and places around the Zealand region. The only disadvantage is a category I like to call "weather"."