Tech Talent
Aimée van de Schoor, the Netherlands
At the Danish fintech company, Pleo, Aimee van de Schoor creates seamless user journeys for companies in need for an expense management tool. She moved to Denmark seven years ago and co-founded an HR-start-up in 2016. She studied the last year of her master's in Industrial Design at the Technical University of Denmark (DTU) and even though Denmark and Netherlands are very much alike she sees the Danish work culture as something very unique.
Country of Origin
Netherlands
Position
Senior Product Manager
@Pleo
Updated 28.04.2021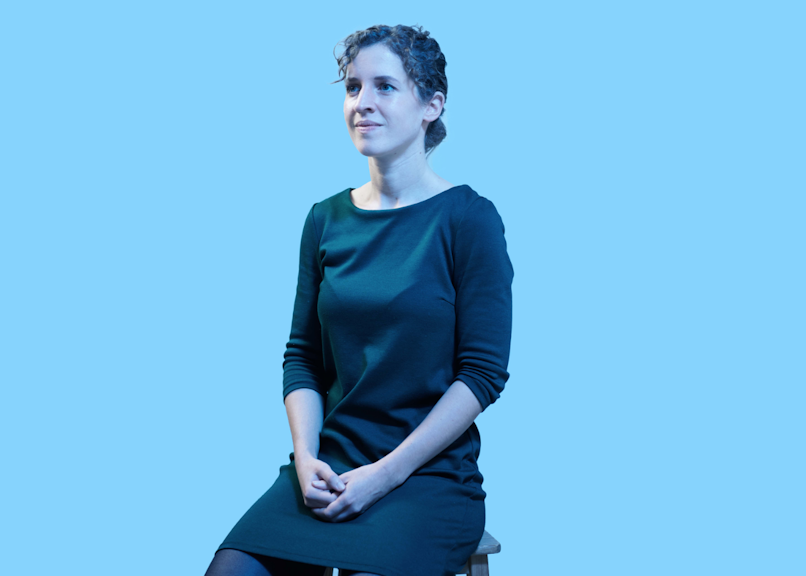 "When I finished my degree in Industrial Design, I took on my first job at a start-up before moving on to my own start-up adventure as a co-founder with a Copenhagen-based SaaS platform helping managers and organisations get the best out of their team. I got to focus a lot on product management, and it made me realise that it was a much more holistic view and approach to the product and something I really enjoyed."
Explore: What career opportunities are you looking for?
"If I knew this type of job existed a long time ago, I would probably have gotten interested in this field a while back. Today, I am a part of the team at Pleo that looks into what we call the employee journey."
After two years in Denmark, we decided to stop planning our next move
"I came to Denmark with my boyfriend, as I was to embark on a semester abroad at Danish Technical University. My boyfriend had just finished his studies and was ready for an adventure. He immediately found a job here in Copenhagen, so when my semester was over, we stuck around. Then shortly after, I found a job too. This is seven years ago now. Already after two years in Denmark, we decided to stop planning our next move and just enjoy where we are."
"I enjoy the international start-up environment here in Copenhagen, and it's been very easy with everyone talking English. The biggest surprise of moving to Denmark has been how comfortable the living is here. You don't have to worry about much, an example being the healthcare system where everyone is covered. It's this feeling of ease, knowing that you will be taken care of if you need it, whether if it's because you have lost your job, or need help with your health – the welfare system will take care of you. The Netherlands also has a high standard of living, but Denmark is just even better in that regard."
We practice the 'We're-in-this-together-culture'
"The work culture here at Pleo is very trusting and transparent. The hierarchy in the organisation is very low, which gives the employees quite a lot of responsibility and influence. Still, I'm starting to understand that this is very common for Danish companies. You feel that even though we each have our individual goals, there is an incredible sense of collaboration and support for one another, in order to lift the company as a whole. There is not much of a "finger pointing culture", but more a "we're-in-this-together-culture"."
"Fridays here are always the best thing. Friday bar and in general social interaction is prioritised by everyone, which makes the work life much more fun. It's been easy to make friends at work and I've been lucky enough to have made friends across the different companies I have worked at. It's probably more challenging to make friends when you're not part of a social work environment, but sport and hobby clubs, such as climbing or running clubs, will probably get you sorted."
Endless opportunities and no ceiling
"Even though it surprised me a bit in the beginning that a lot would leave work at 3pm to go pick up their kids. I can see now the benefit of having shorter, but more effective, working days. This again speaks into this value of trust that I see in the Danish work environment. Everyone trusts in each other, knowing that things will get done and if you need to leave early, that's okay. If you feel like answering emails in the evening after you put your kids to bed, that's completely up to you. The only thing in your way is how much you want to do for yourself. There is no ceiling when it comes to ambitions and goals. In the beginning, however, I thought shorter days was an expression of a lack of ambition, but I know now that it's nothing like that. It's all about prioritising a healthy work-life-balance where there is room for the individual."
"There is room for growth and innovative mindsets. There is all the support you need in order to follow that path, which is exciting. Having endless opportunities and no ceiling is a really fun way to work."
Explore: FinTech in Denmark.