Article
AI can crack the employee retention code
Recruiting the right talent is expensive and time-consuming. That is why retention is the mantra for most business leaders. Artificial intelligence could boost those efforts. Jysk Telemarketing is applying the technology to increase their staff retention.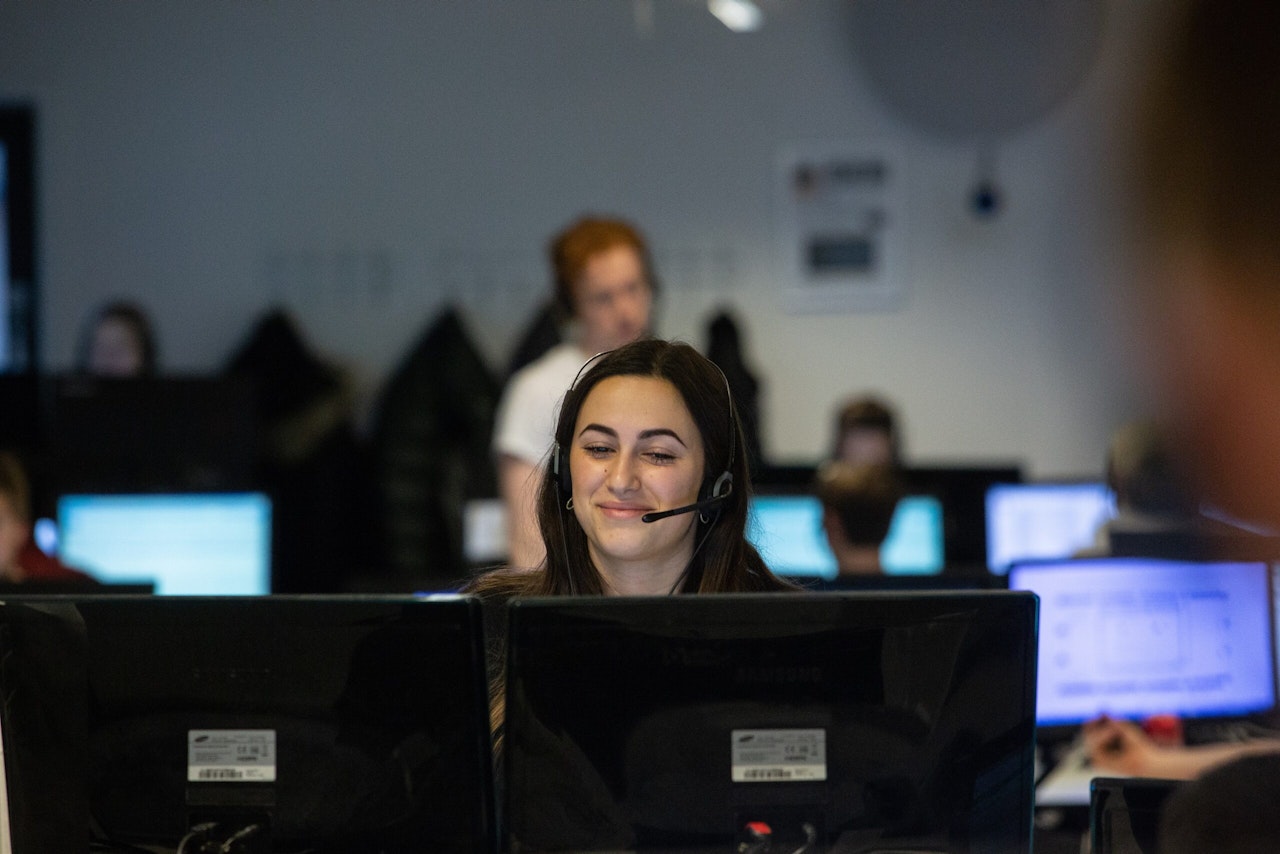 It is a costly affair to have a new employee take off again after just a few months employment –but this is part for the course if your staff mainly consists of young people whose lives tend to be full of change.
That is the case at Aalborg-based Jysk Telemarketing which employs some 300 people delivering customer services for companies such as Telenor, NRGi and Norlys.
Jysk Telemarketing was born when the telecom company Sonofon wanted to externalise its customer services 18 years ago. Since then, Sonofon has become Telenor, but Jysk Telemarketing has continued to handle their customer service needs.
When a customer calls the customer service number for one of the companies in Jysk Telemarketing's portfolio, the call will be answered by someone who is 18-25 years old and perhaps in a gap year before or in the middle of their studies. Jysk Telemarketing handles close to 2 million calls annually.
Decreasing a high millennial turnover
The notoriously change-ready staff has left Jysk Telemarketing with a too high turnover. An average employee will stay for just under a year. But some only work there for a much shorter period – and these are the staff members that the company is hoping to keep longer.
"We have a lot of data from each staff member's work on the phone – data that is gathered for documentation and from servicing clients. And we're hoping that this data can also be used to spot staff members who are not happy and may be about to quit," says John Stellan, Chief Executive Officer of Jysk Telemarketing.
All that data was, until now, never used for this particular purpose, and John Stellan is still only guessing at what long-term use might come out of feeding the data into the artificially intelligent machines.
"We're hoping to see patterns. But it's difficult to imagine what is possible with AI. Much in the same way that it was difficult to imagine an iPad before it was launched. We only know that we'd like to keep our staff for a bit longer, so it makes good sense for us to use tools that might help us."
Working in customer services can be tough – unhappy customers on the line combined with a demand for high quality and efficiency in the service can be cumbersome for many. Therefore the reasons for leaving are complex and rarely the same across employees.
AI can mitigate the downside of being big(ger)
In smaller firms, it tends to be easier to spot if a member of staff is not thriving. But in larger companies that use shift works and variable meeting times, there are fewer opportunities to spot unhappiness over casual small talk. In this situation, more systematic use of data might help point to staff members who have suddenly changed their behaviour, which might be a sign that they are about to leave.
For this reason, Jysk Telemarketing has joined up with the Aalborg-based company Ambolt, which specialises in artificial intelligence, to build a solution that can spot unhappy staff based on behavioural data alone.
"We are already aware of the need to have measures to reduce our churn. These might be social initiatives, a chat, and perhaps better training to help that person thrive better. But we are hoping to use data and AI to get better results," John Stellan says.
At the moment a typical duration of employment at Jysk Telemarketing is 11 months, or about the amount of time that many young Danes take a gap year between secondary school and university – or between graduate and postgraduate studies. The aim is primarily to avoid durations that are much shorter than this – but long-term it is possible that the company will aim higher, such as 18 to 24 months.
"AI can't solve all our problems. Of course, we know that telemarketing might not be all that sexy at a time when some people like putting a fancy job title on their social media. So, we're trying to talk about the work in different ways, because the job involves helping customers deal with a problem. And that really could mean something to staff in terms of changing their frame of mind," John Stellan says.
Initially, Jysk Telemarketing and Ambolt are only looking at data that is logged when a staff member uses the technical systems. Data is typically based on several factors such as length of time speaking to customers, efficiency, transferring calls to other departments and breaks.