Tech Talent
Agnieszka Malek, Poland
After five years of living in Denmark, you are likely to stay. That's what a friend told her. Agnieszka Malek doubted that theory when she moved from Poland. After seven years she is not yet planning to leave. She has come to love her job in Swap Language and how the Danish market shows support to new companies founded in Denmark.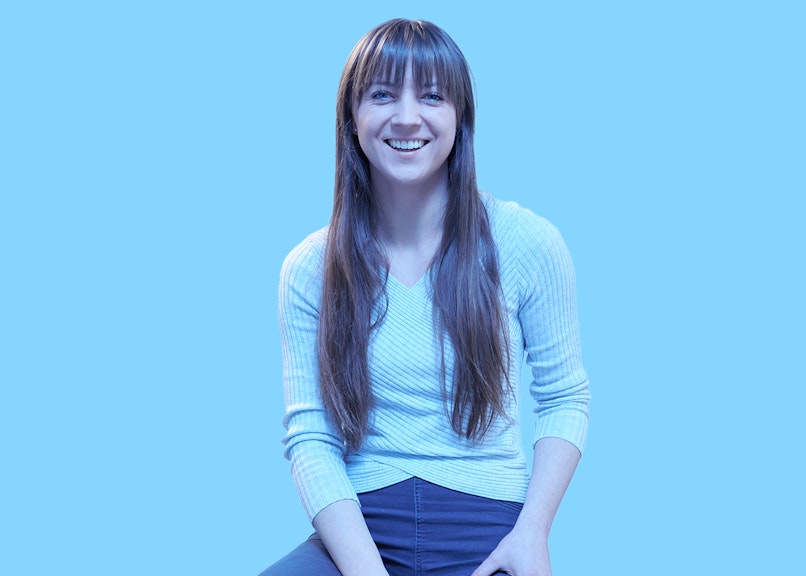 "I have loved arts and especially drawing since I was a child. Over the years I discovered new hobbies, and I began thinking about what I would like to do as a grownup. In my senior year, I started thinking of all the things that I enjoyed doing in my life, and that's where I started considering finding a program within the creative field. Here seven years later, I am working as a Digital Designer in Denmark."
"Saying I only work as a Digital Designer would be an understatement. I think many people working in startups can relate to that. My tasks in Swap Language shift depending on where there is a need for extra hands. These days, I am coordinating our social media team, making sure we publish high-quality content aligned with Swap Language's brand identity. I also produce and edit all types of video for our social media, language lessons, and paid ads. On top of that, I work on a new design for our platform together with our development team."
Explore: What career opportunities are you looking for?
We break down language and cultural barriers starting with growing the company together
"We work in the language industry, and the team behind Swap Language is a mix of people from six different countries from different parts of the world with very different cultures. All that makes Swap Language's company culture unique. Everyone embraces the differences between one another. We are still a small company, and we all have our field of expertise so we must share and help each other. That's what we stand for, we break down language and cultural barriers starting from growing the company together as a team regardless of the differences between us."
"The flat hierarchy and informal way of communicating in Danish companies give such an injection of confidence, especially when you're new to the job or the company. You can really feel that it is okay to share ideas and that your voice will be heard. In my case, it accelerated my professional growth and released the potential I didn't even know I had in me. At Swap Language, I also learned how to wear the famous Danish "Ja-hat", an attitude that no matter what we will make it work, and we are in this together. I never considered myself an entrepreneur, quite the opposite to be honest. But working with Swap Language helped me embrace the opportunities and challenge myself in new ways."
The Danish welfare system makes it possible to explore besides your work and studies
"One of the most difficult things about moving was to accept and embrace self-reliance. From one day to another I was thousands of kilometres from my family and friends, and I had to study in a new country in a new language. This can be overwhelming to deal with at once but give it some time and you get used to this new reality and can start enjoying it. Scandinavians aren't very open when meeting new people, and it can be a challenge to really get to know them. They are always very polite but to make friends is another story. It takes some effort, so it is good to know beforehand."
"Many people say that Denmark is one of the best places to move for financial stability and its great welfare system. I agree. But what brings the most value to me personally is transparency and trustworthiness. A simple thing like having trust in people and the national institutions makes you feel safe and relaxed. Thanks to that, you can focus on what you enjoy in life. I never thought it would make such a difference for me. I was surprised by the possibilities. I realised I could study and work beside my studies and have enough money to travel and experience almost everything I wanted."