Article
6 reasons why you should consider Aarhus as your destination for working abroad
Aarhus is blossoming into a metropolis with a thriving tech scene, numerous cultural landmarks, a booming culinary scene and a rich history dating back to the Vikings. Aarhus is appropriately referred to as the world's smallest big city. Even though it has all the resources of a big city, its small size is reflected in a tight-knit tech community.
Despite Denmark's global recognition, we don't hear enough about the many marvellous cities to discover apart from its capital. Among these is Aarhus, conveniently located on the east coast of Jutland. Its central location within Jutland and the rail network has given rise to the largest centre for trade and industry within the peninsula.
It has an estimated population of 285,000, making it Denmark's second-largest city. That number rises to 350,000 when taking into consideration the whole municipality of Aarhus, which is home to over 200,000 jobs. This makes Aarhus an important driver of the Danish economy.
If we look beyond its commercial success, you may be familiar with the rainbow-coloured panels from the iconic ARoS Aarhus Art Museum or the Infinite Bridge along its coast, but there's a lot more to Aarhus than its Instagram-friendly attractions. It should definitely be on your radar if you're thinking about studying in Denmark or looking for your next opportunity in tech.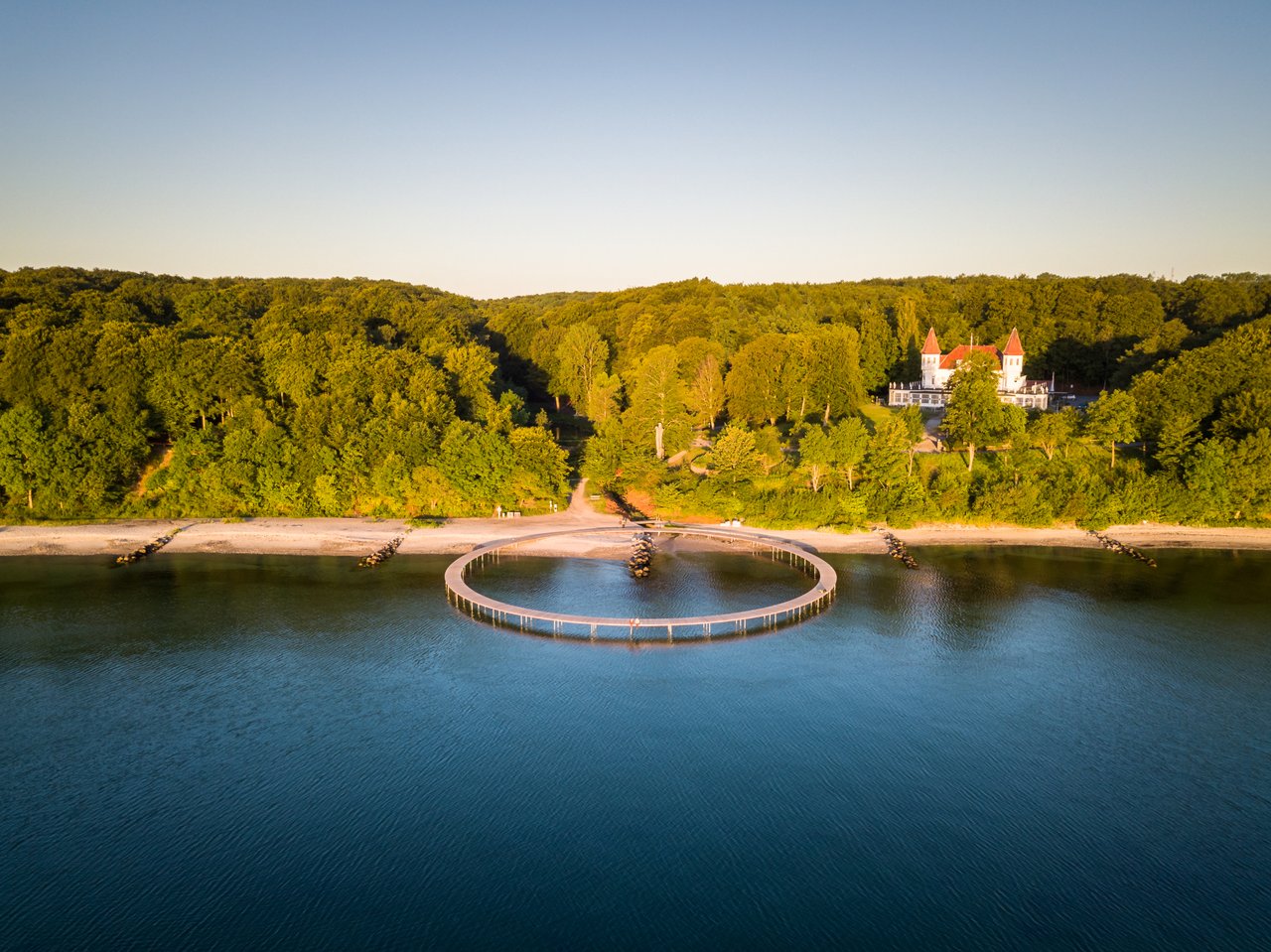 1. Top universities
Aarhus is home to some of the best universities in the world, so it's no surprise that one resident out of five is a student at one of its several educational institutions. Aarhus University is ranked among the top 100 universities in the world attracting students from around the globe. Even more impressive, their cryptography programme is often ranked among the top three in the world. This not only attracts more of the best talent – but also brings researchers and professionals who want to connect with the ecosystem to Aarhus.
And it doesn't end there, it's clear that students are thoroughly enjoying the city as it has just been voted the best place to study in Denmark. In large part due to the city's countless entertainment options, as well as diverse opportunities to remain active. Another critical driver for student happiness is the chance to kickstart their career in Aarhus after graduation, thanks to a large number of available jobs.
2. Denmark's youngest city
Due to its large student population, Aarhus is also the youngest city in Denmark. Roughly 50% of people living in Aarhus are in their 20s. This young and diverse population gives rise to a vibrant city brimming with creative energy and a youthful atmosphere.
Although it has often been overshadowed by the capital Copenhagen, Aarhus is quickly gaining ground as a top European destination on its own.
In fact, Lonely Planet named it the second best place in Europe back in 2016. More recently, Aarhus has made headlines for housing Europe's best rooftop. The city has endless entertainment from concerts and art exhibitions to Michelin-starred restaurants, this city will never leave you wanting more.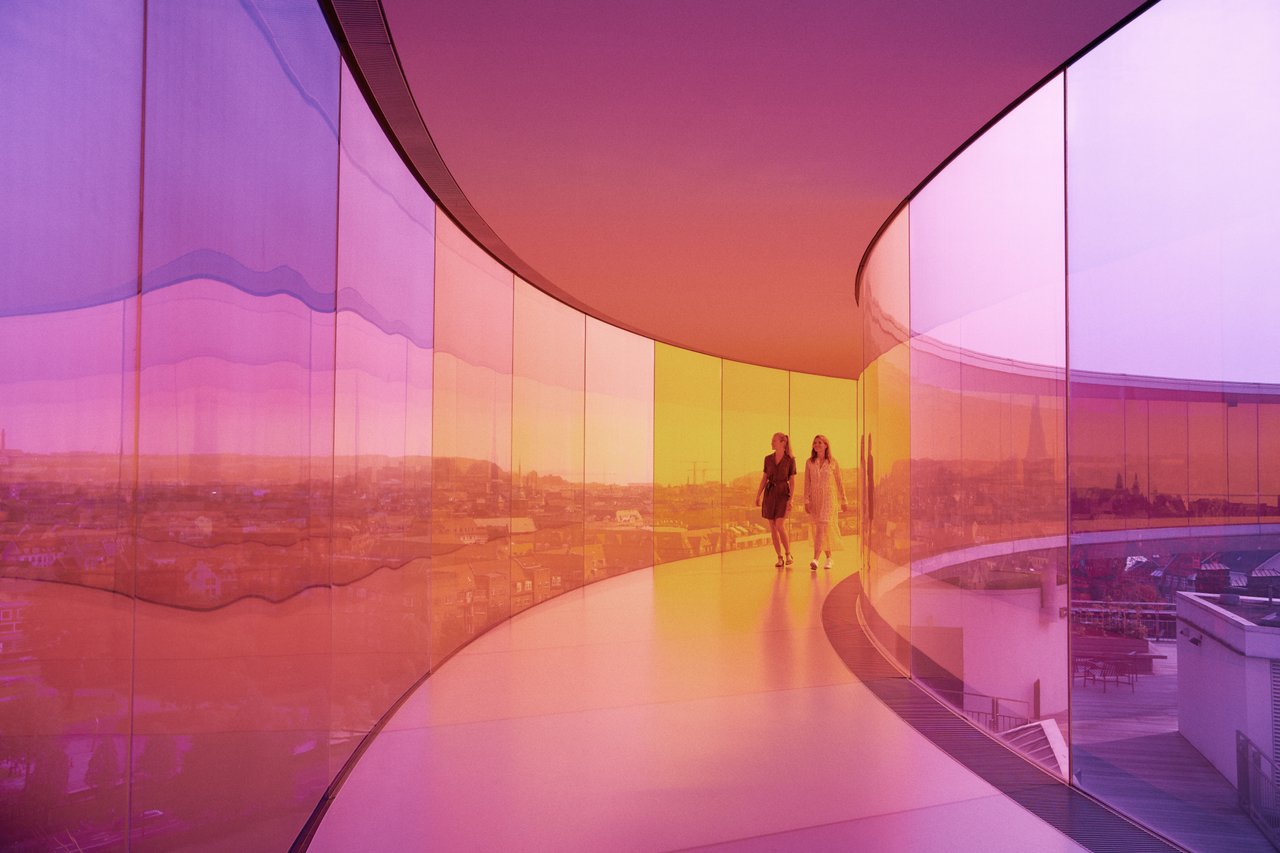 3. Successful founders giving back to the next generation
Aarhus is home to some of the most successful startup founders, some of which you make have heard of, such as Trustpilot, Lunar and Clearhaus. Despite their exponential growth and expansion, many startups have decided to keep their HQs in Aarhus.
Even those who decide to leave the city have by no means forgotten their roots. The Clearhaus founders have gone as far as buying a facility near Aarhus to build a co-working space for early-stage startups.
They are not the only ones who are paying it forward. In Aarhus, successful founders are always willing to pass on their two cents to younger entrepreneurs. They make sure to re-invest in the next generation of startups.
4. A high density of the next wave of tech experts
Home to 50,000 students, Aarhus offers a large talent base. It has one of the highest concentrations of students in Northern Europe. The average level of education is twice as high in Aarhus compared to the rest of Denmark.
Not only that, but its specialised programs produce some of the leading experts in and around IoT, Big Data, UX and Data Science. These are the students who have the skills to lead the next wave of entrepreneurs and tech experts. For this reason, startups such as Chainalysis and Januar have established their R&D departments here.
The city's small size allows it to reap the benefits of having a tight community where everyone seems to know each other.
This community is made up of highly-skilled tech entrepreneurs, R&D departments of leading international tech companies and over 20,000 IT professionals. This density and connectivity within the startup ecosystem mean the possibilities are endless.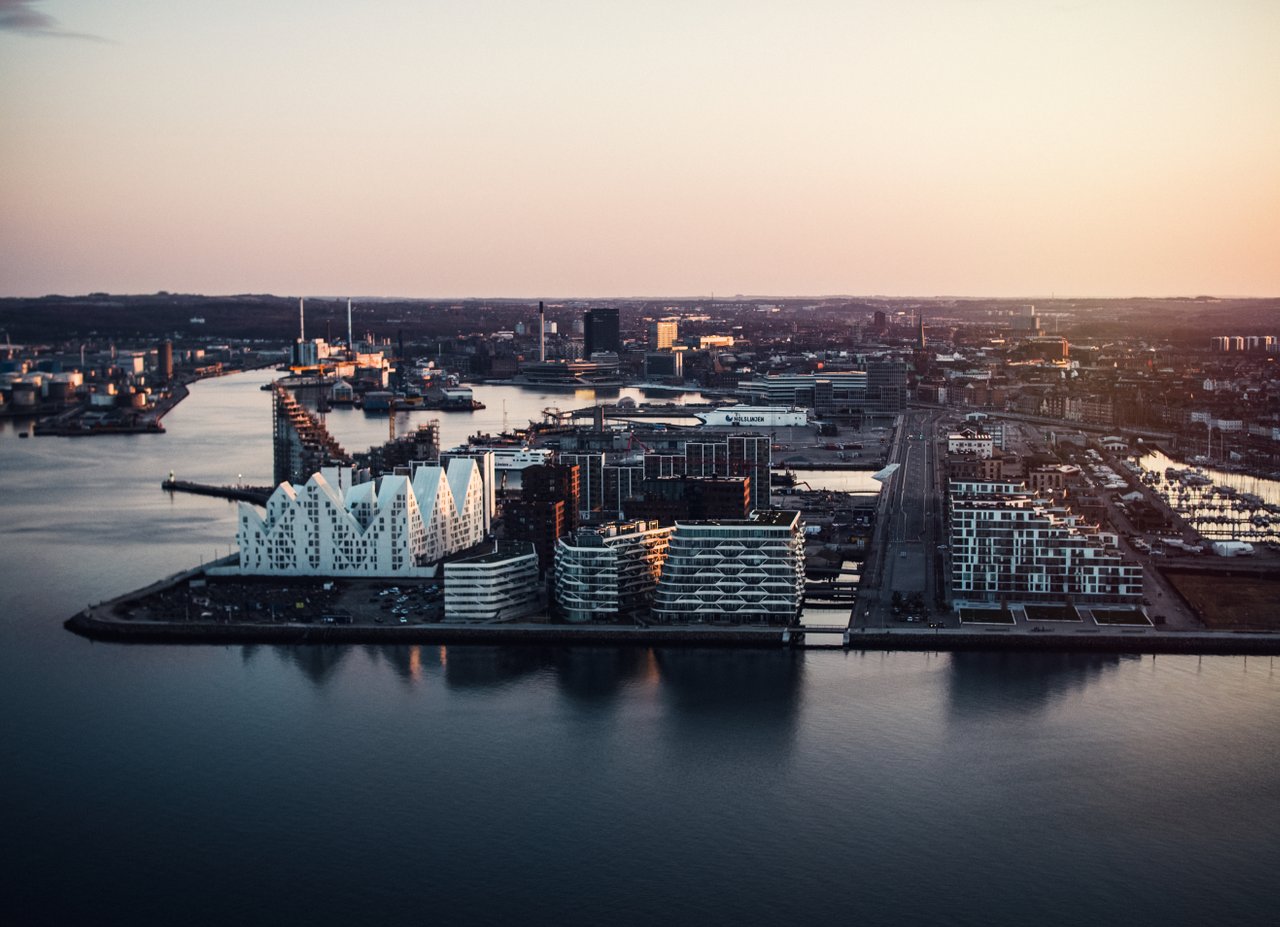 5. Corporates in both local and international hands
Aarhus is the largest port in Denmark, making it a preferred location for some of the largest Danish and international corporations. Companies such as Arla, Lego and Danfoss have offices here, giving them access to a large base of highly specialised talent.
Danish companies are not the only ones flocking to Aarhus, Google, Microsoft and Uber have all set up offices here. They are among the many corporates competing to attract some of the most sought-after engineers.
What's more, a lot of these companies have set up venture arms to invest in, or at least engage with, startups and new technologies.
6. Countless innovation hubs
It's well known that Denmark is a leader in energy. However, few know that Aarhus has played a key role in this achievement by contributing with skills and knowledge.
Let's turn to the numbers, an astounding 87 per cent of the combined turnover from wind energy in Denmark is generated by businesses in the Greater Aarhus area. On top of this, Aarhus Vand has set a goal of doubling water tech exports from DKK 20 to 40 billion by 2030. This makes it the ideal place to drive innovation.
It's no wonder Aarhus serves as a base for many innovation hubs including watertech, foodtech, fintech, cleantech, and life science, among others.
If this has opened your eyes to Aarhus as a new possibility, you can always look for relevant jobs on our portal. For those who are curious to learn more before calling Aarhus your new home, be sure to check out Startup Aarhus where you can find all startup-related events and news.